Get your PDF copy of Marketing Trends 2022: The Year of Conflict
Fair warning, this is a relatively long read. If you don't have the time to take it all in now, you can download the PDF version of Marketing Trends 2022: The Year of Conflict for free by clicking below. Otherwise, just keep reading!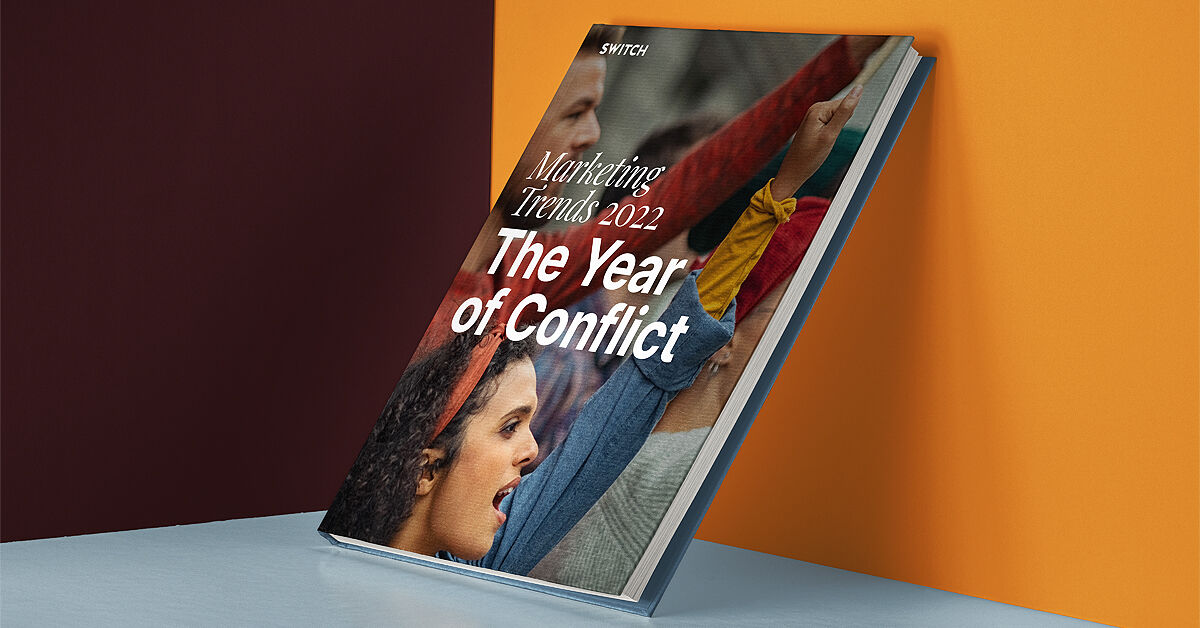 Intro to Marketing Trends 2022
In a little over a month, it'll be 2022.
These last couple of months have been interesting. We've watched the world go from full COVID-19 pandemic to 'what pandemic?', offices go offline, then go remote, then go back to the office, new cases hit critical mass. It's been the year of COP26, the year of ICOM Back to the Future, the year of the Great Resignation.
Last year, we wrote about The Year of New.
This is the year of conflict.
A Global Snapshot
The world has had enough.
Rising house prices. Climate change crises. Mass dissatisfaction. An overwhelming, drowning feeling of exhaustion. Activism that changes nothing.
2021 taught us a lot about how people will pull together in a crisis and how, given enough opportunity, there is a lot of kindness left in the world.
2022 is going to teach us that kindness is a weapon, and it's aimed directly at the institutions that failed us: big corporations, governments, and celebrity-led companies that hide behind the thinnest CSR initiatives to pull in greater profits.
People are leaving their jobs. They're advocating for better working conditions. They're criticising the people in power – loudly and visibly. The internet has become a battleground, and the more the year draws to an end, the more it's obvious that the patterns started in 2021 are going to reach into 2022, dig down even deeper, and force a change.
Whether that change is easy to make or not.
Also, 'global' doesn't mean 'it'll never happen here'.
It will. The trends we're seeing in the United States, Europe, Asia: they're going to hit you too. These things aren't held by borders or rules or strong economies.
There is a domino effect.
Hit one, and they'll all get it.
What's here to stay
Marketing trends change – but the old trends don't stop happening just because the calendar's rolled forward one year. Some of the biggest trends of 2021 are following us into 2022.
Here's what's going to stay:
1. Remote and virtual events.
The pandemic isn't over. We've just stopped building contingency plans around lockdowns and limitations.
That said, remote and virtual events were popular last year, and the wider accessibility of remote and virtual events means that these are probably going to keep going until virtual reality becomes a little more accessible for everyone.
2. Working from anywhere.
Let's face it: you don't really love your office. You love the people that come with it.
Office culture took a beating in 2021 when offices went remote. Then people realised they could travel around the world, not ever have to do another eight hour commute, and still keep their job more or less the same. We're not going to go back to the days of working from the same location; if anything, people are going to think bigger.
If your home can be anywhere, so can your office.
3. Brand accountability.
Brands that want to stay relevant need to stay on the good side of their consumers.
That's a good thing.
In 2022, brand accountability is going to be something slightly different, but it's still the same old mantra: unless you want to be the internet's main character (nobody wants to be the internet's main character), you need to look at what your organisation stands for and how it's going about supporting that cause.
Everyone needs to support something in their lives.
Your brand can't be an exception.
Not if you value profit.
How things have changed
2021 brought some big changes into play. If you've read our blog about The Great Resignation, you know that's part of it.
There's more.
Cookies are on the way out: they're being blocked by most popular browsers.
Apple has blocked data tracking.
Data is a big concern for consumers – and for businesses.
People care about how they're being treated and about how others are treated.
The tide is starting to turn against global corporations that are ignoring this narrative.
2021 has been a lot. People have hit the glass sides of what they're willing to put with, what they're willing to sacrifice, and what they're willing to do.
In 2022, that glass is going to start straining.
Trend 1: Active(ism) Listening
We've mentioned that brands need to support a cause.
We've mentioned that brands have to have something they believe in.
Before 2022, that was kind of take-it-or-leave it. A general donation to a charity or co-opting a hashtag was enough – and then 2021 happened.
Organisations need to show tangible, concrete, continuous proof that they stand for something beyond making profit.
A brand that has admirable values at its core will do this. Those brands that, even on a small level, actually care about a cause enough to link it to their fundamental principles will behave accordingly and the world will, slowly at first, take note.
That doesn't mean you can compromise on quality or price. It just means that you have to do more than quality and price to attract customers.
You have to do more than what you say.
Statistics
79% of consumers agree that positive actions by brands raise brand awareness1.
64% of consumers have switched to only purchasing from brands who are actively fighting for change2.
58% of consumers are influenced by a brand's activism when making a purchase3.
How do I use this trend?
Find a cause you believe in.
Once you do, see how you can support that cause – and, no, 'raising awareness' doesn't count as support. What can you invest in to bring your cause more attention? How can you make sure that your brand supports your cause the best way it can? Once you have that, you have to keep moving forward from there.
Case Study
Ben & Jerry's have always been activists. From LGBT+ parades to campaigning for prison reforms, they've had things to say, campaigns to say it with, and funds locked into pushing their campaigns to better awareness.
They're pros at putting their money where their mouth is, and 2021 continued the trend: as the Israeli conflict deepened, they stopped selling their ice-cream in Occupied Palestine Territories.
Caveat: they're currently locked into a disagreement with parent-brand Unilever, who wants to keep selling their products in OPT, and there's no current information how it will be resolved.
One other thing of note: Ben & Jerry's, the company with over 43 years of active history, has little to no major controversies. In the age of the internet where every company has controversies, that's saying something.
Here's what we did
One Run, One Race wanted to promote equal education opportunities for everyone in Malta, so they decided to do it by running around the two main islands straight. 180km in just under 2 days.
We donated our time and expertise to the cause. We planned their campaign ahead of time, planned the course of action for how to communicate during the event and we even stayed with them for the entire 35 hour marathon to make sure their cause attracted attention – and funding.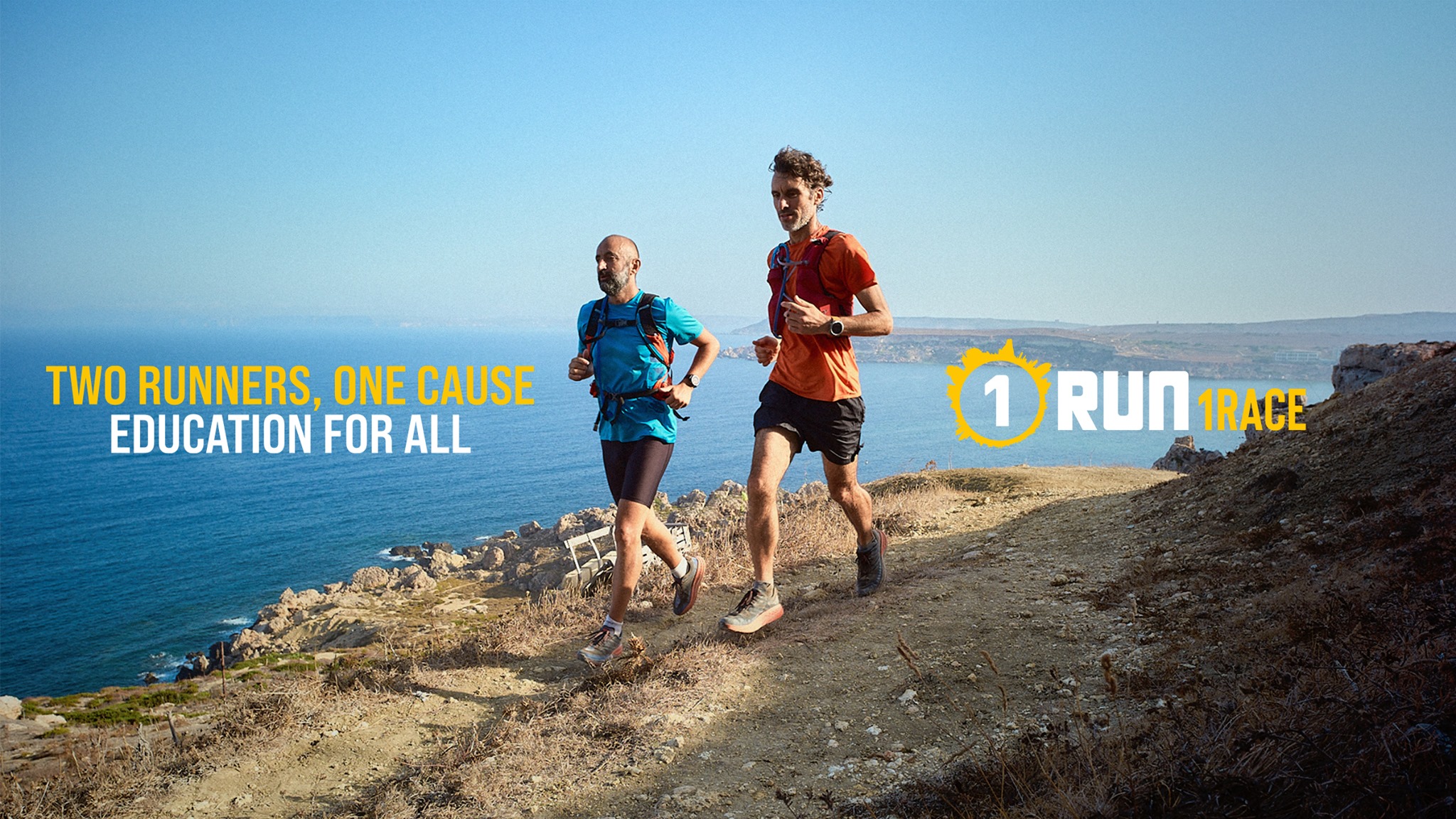 Our expert says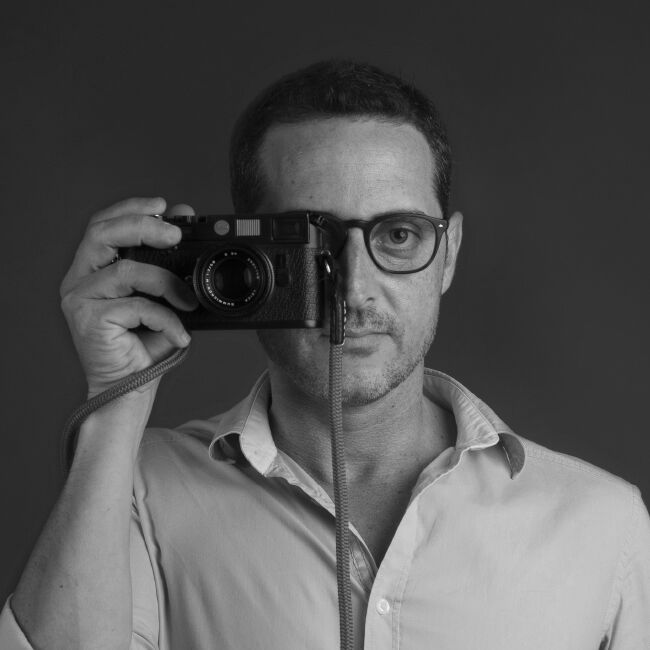 "Brands that honestly align with a cause are nothing new. Brands that pretend to align with a cause are now getting old. A growing and vocal group is out there, calling out brands for paying a feeble tribute to the cause-of-the-day, and demanding that they do more. It is a great time for those brands that are still on the fence to take a moment, to sit around a boardroom table and have awkward, introspective conversations, to acknowledge that financial return will only be bolstered by engaging in best practice, and to commit to doing the right thing. We've worked with some established and traditional brands who have honestly supported worthy causes and have only seen positive outcomes. While there will be a few loud voices that will scream, 'that's not enough' to anything a brand does, this should not discourage brands from taking small steps in the right direction. Be steadfast, be honest, acknowledge that the brand is in progress, and you will reap the benefits of stronger ties with the audiences who matter."

Trend 2: Data Do-Over
2021 brought us closer to the end of third-party cookies.
One of marketer's significant data allies, the phasing out of third-party cookies meant that a source of consumer data gold was no longer going to be available, and though the end of the third-party cookie has been delayed until 2023, marketers have to start adapting to the cookie-less world now.
Why did it happen?
Consumers want privacy.
There's an unprecedented amount of data that you can collect on consumers today. Download any free-to-use tool or spend even five minutes on an individual's Facebook page, and you come away knowing more about them than they know themselves. It illuminates what drives that consumer; what they like to support, how they talk to their loved ones, what catches their attention. Things that, if you pin them down to a formula, are crucial for anyone wanting to market to today's consumer.
And it's easy to pin them down to a formula.
Understandably, consumers don't want anyone to know them to that extent.
And even more understandably, all that data is useless unless you can make sense of it.
2021 showed us just what data can do. With everyone locked down and the metrics for success changed, consumer data for 2021 all came from online. Over 90% of the world was on Facebook or Instagram at the same time; is it any surprise that people noticed how much their online life has permeated their real one?
2022 is going to bring about a change in data: in how we gather data, how we use data, and what that data means.
Statistics
61% of high-growth brands are shifting to a first-party data strategy with the intent of providing personalised content4.
66% of global users feel tech companies hold too much control over their personal data5.
70% of consumers say they're happy with companies accessing their data so long as they gather it themselves6.
How do I use this trend?
There are two main points you should keep in mind to make the most of data:
Invest in excellent cybersecurity. A data breach is going to hurt you – a lot.
Develop a strategy to collect first-party data. This is important: make sure you have a relationship with your consumers first, and make sure you put that data to good use.
Case Study
Sour Patch Kids has been pivoting its data accruation strategies from third party to first party since 2020. It started with a Tiktok page; it has since become the biggest snack brand on the platform, and has had a constant, steady stream of activations and experiments that netted the brand an incredible amount of attention from their target audience.
Its 'Make My Mix' campaign is a goldmine of best first-data collection practices. People who want to create their own custom mix get to pick and choose the sweets and pack-size they want, and have it delivered to their home – and because they get something in return, the 'data collection' part doesn't sting. It's sweetness all the way down.
Here's what we did
DIY went big during the lockdown. No matter how old your house, no matter what colour you needed, everyone trapped inside started working on the DIY projects they'd put off for years.
Enter: Sigma Masterpiece, a fully crowd-sourced campaign that taught us a lot about what kind of people our brand's audience is made up for. And we got to visit some to-die-for houses in the process!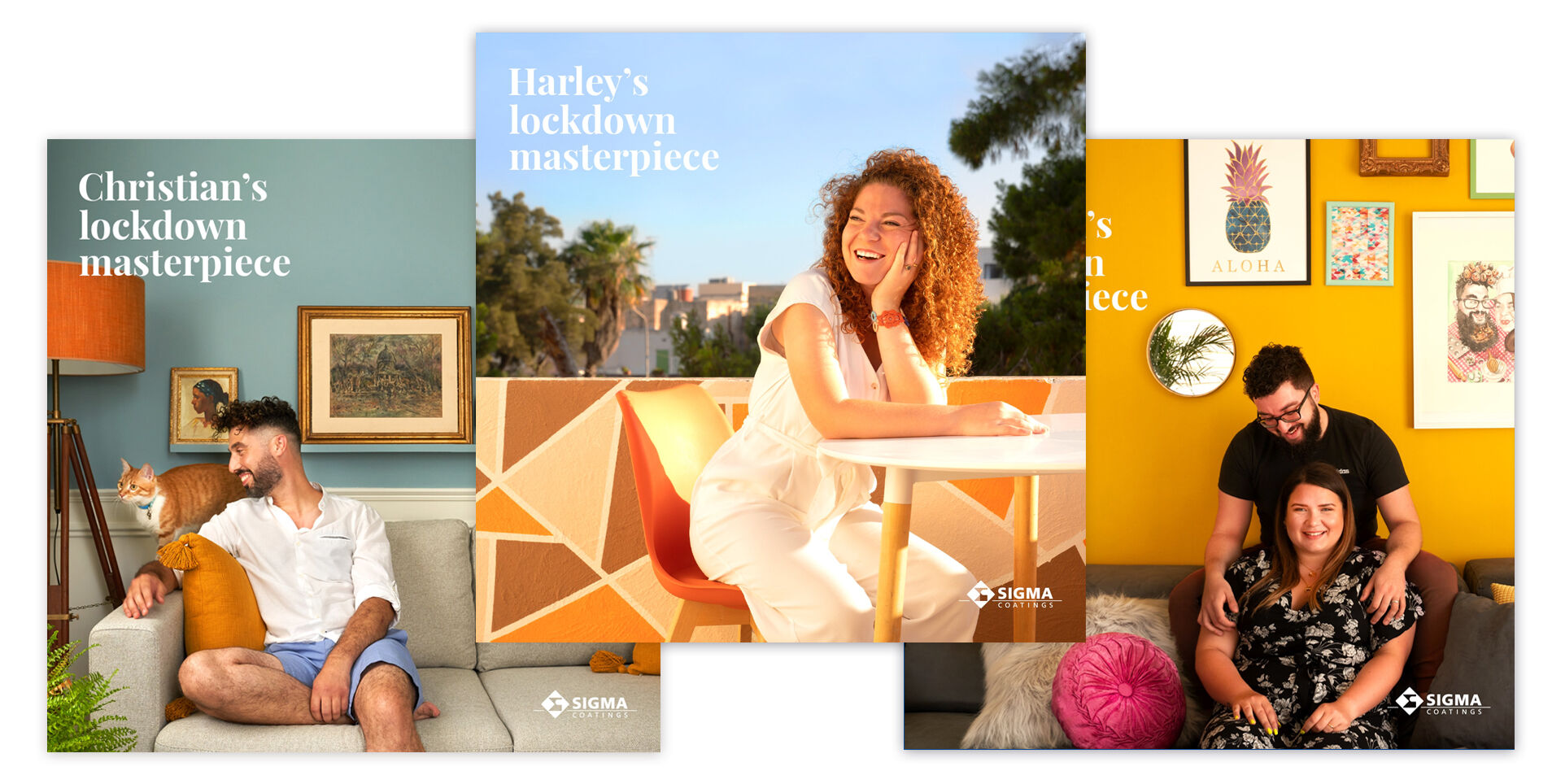 Our expert says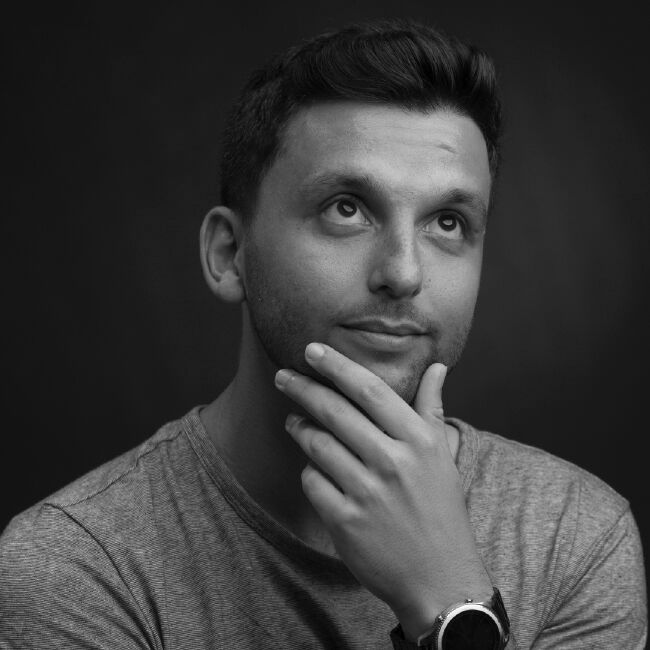 "The death of the cookie is a symptom of a larger ideological shift. Gen Z in particular expects brands to be more transparent and have better business practices surrounding subjects such as privacy. The quicker your brand gets onboard with these expectations, the more support it's likely to find. Until recently, most people were not aware that their data was being collected and sold to the highest bidder. Or, just as likely, they didn't care. Now, notorious data collectors such as Facebook & Google have come under serious fire, and will continue to do so until their practices change. Resting your entire marketing strategy on these platforms will work for now, but won't be as sustainable very soon, unless you're happy with a spray-and-pray approach to your advertising. Find out how you can provide real value to your audiences for them to want to hear from you, rather than have them scroll mindlessly past it. Or worse, develop a negative association with your brand based on the channels you use."
Trend 3: 'Just-Like-Me' Marketing
Consumers want to see themselves.
This isn't really a new trend as much as the expansion of a pre-existing trend. If you've ignored the push for diversity in the last couple of years, the possibility that you'll be able to keep going is getting smaller and smaller. From Black Lives Matter to the Netflix boycott, consumers are tired of the 'ideal' advertising: white, bright, and beautiful people in white, bright, and beautiful homes.
They want to see their society, up in lights.
And their society isn't going to look like anything you expect.
This goes double for influencers. Influencer marketing is going to skyrocket in 2022, but not for the big influencers everyone is tired of looking at. Micro and niche influencers will find their audiences much easier to grow as people look for authentic lives: lives they can relate to, lives they can watch, and lives that can guide them to live a little bit better.
Statistics
59% of consumers are more likely to trust brands where they are represented in ads7.
Micro-influencers with less than 15k followers have the highest average engagement rate of all influencer categories8.
71% of consumers expect greater diversity from brands9.
How do I use this trend?
Reach for different influencers. Hire diverse, from small businesses to suppliers to content creators, to add meaning and authenticity to your messages. Listen to the minorities in your audience and learn from that.
And back up your paper promises with proof. As we've said: in 2022, the name of the game is how much you're willing to invest for a cause.
Case Study
Decathlon, a sports brand, recently went viral for a very small thing: expanding the notion of what sports and active lifestyles should look like. Their first, and most recent, campaign took the international symbol for the disabled, a man in a wheelchair, and gave it a modern, active slant.
They took inspiration from the 2020 Canadian Paralympics team, and made the icons available to use free of charge in the hopes that other retailers would update the old 1968 with something more inclusive for all.
Here's what we did
Our Take Me to Malta campaign gathered influencers from all over to leverage their unique audiences into seeing our island through their eyes. We built their itinerary based on the most beautiful locations at the perfect time to get them some incredible shots of the island at its best.
Our expert says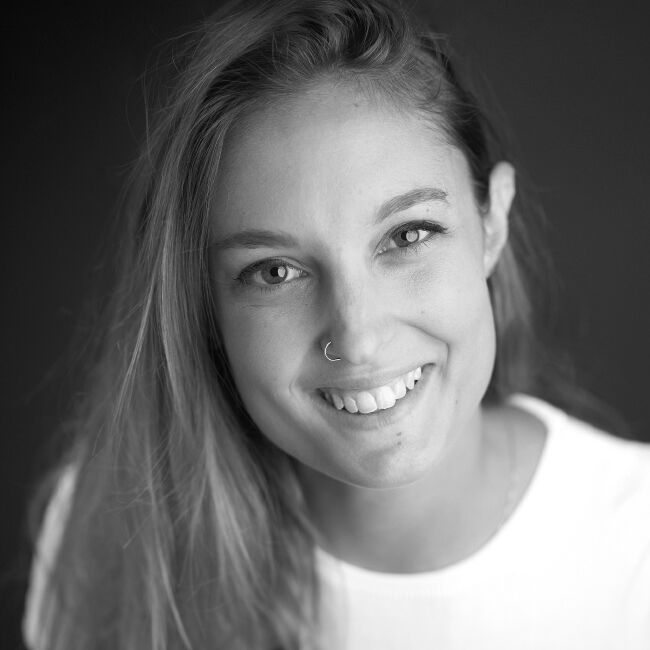 "Every content creator on social media is an influencer. What is going to stand out in 2022 are long-term relationships. Creators are pushing back on the 'one time collaborations' of putting a product or service in the spotlight, and instead are looking for long-term brand collaborations where they can really experience the brand in order to truly talk about it.
And this is something that they have to do to remain relevant. More than ever, people are aware that they're being targeted with paid content, and creators have to stand out as an authentic source of information despite that. The narrative of influencer marketing has changed from 'this brand is collaborating with me to promote their product' to 'I have selected this brand to promote their product because of [reason]' and this is something brands need to be prepared for. There needs to be a drastic change from looking at influencers as just a billboard booking to actually investing time in creating meaningful, lasting relationships – and only then will you have truly authentic, diverse, human content."

Trend 4: IRL Online
One of the things that came out of lockdown: how to make sure that your real life and your online life meshed. Remote events, hybrid experiences, AR, VR, AI: the list is limitless. And hey, it makes sense. Clicking on ads and Zoom calls are so 2016.
Technology has never been capable of so much. The capacity for what you can do with a little bit of coding and a sense of fun hasn't been met yet, and it's time that it is.
2021 showed us tech is possible for great things.
It also showed us that tech, in general, has been boxed up and made generic.
But that's primed to change.
After a whole year of routine Zoom calls and emails and bland connections, brands should start adding fun back into their online offerings and hybridising their approach to communication. We're in a beautiful, technological time.
Make the most of it.
QR, AR, and VR are the sectors most likely to see a rapid-scale expansion as brands connect the physical world to the virtual. Easier shopping experiences and multiversal offerings offer a lot of value to consumers who crave innovation – and after a year of nothing, everyone craves innovation a little bit.
That said, don't knock the possibilities of AI. AI tactics for customer services have barely scratched the surface of what's possible, and 2022 is going to show us just how much AI can do with human-led design behind it.
Statistics
73% of event planners see hybrid events as here to stay10.
Products with AR capabilities see a 94% higher conversion rate than products without11.
The augmented reality, virtual reality, and mixed reality market is forecast to reach 30.7BN in 2021 and close to 300BN by 202412.
How do I use this trend?
Stop thinking about your audiences as separate. Online or in-store: it doesn't matter. Address them both, at the same time, and within their own territories, using the tools you have available. Bring online in-store and take the store online – 2021 showed us the boundaries between them are paper-thin.
Break them.
Case Study
Estee Lauder is a perfume company. It's hard to sell perfume remotely – the scratch'n sniff technology of 90s stickers hasn't yet been pioneered to transfer scents over the internet
However, that didn't stop Estee Lauder from pioneering a Snapchat filter designed to sell scents. Using image, sound, and ambience, their augmented reality line-up includes four fragrances that allows users to pick what kind of scent they want to buy. It's a good way of building atmosphere and marketing a product without relying on physical stores – and a good way of leveraging today's try-before-you-buy, bargain-hunting mentality to do something creative.
Our expert says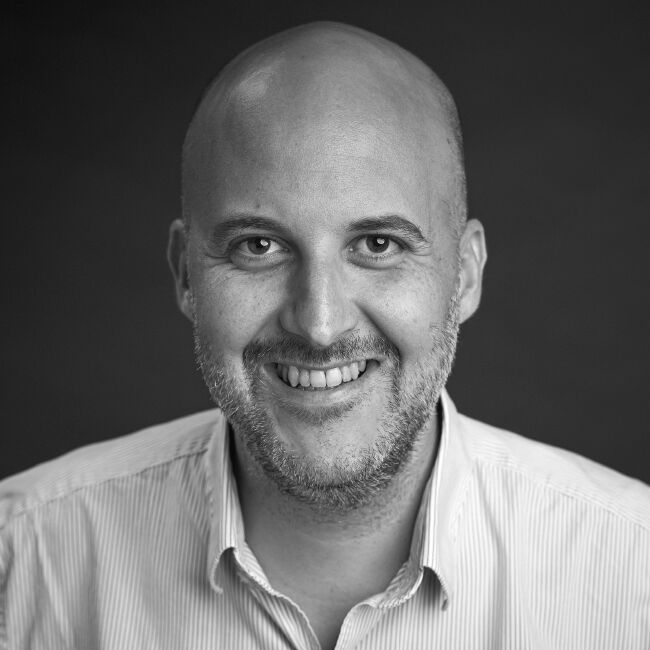 "The more ways we have to talk to a customer, the more ways we have to get it wrong." That's the glass half empty reaction that most businesses will have, which means that there is immense opportunity to get it right. Just like every other great opportunity staring at us in the face right now, this will be one area in which smart businesses will take advantage and use this as another way to get ahead of the competition.
So think of all the channels with which you can communicate with a client and create a process that ensures delight with every interaction. Delight in a way that makes sense for you across channels and that matches the spirit of the channel itself. It's not going to be easy, but nothing worth doing ever is.
A note of caution: Just because someone promises that they're using AI to carry out a task does not automatically mean that it is better. AI is being thrown around by marketers all over the world, but very few companies are using it with any real benefit over traditional algorithms yet. That time will come, but it will take some time until it's really democratized. For the moment most AI "implementations" are just smoke and mirrors.
Another note of caution: Keep human. Don't see different channels as a new opportunity to bug them across all the channels you can possibly reach them. If you're seeing more channels as more opportunities to bombard your "20% off!" message, please crawl back into your cave."
Trends we'll see later on in the year (or beyond)
Some trends don't strike at the same time, and these won't roll out the second the calendar changes digits.
But we're going to see them regardless.
Trend 5: Metaversing
Tech brands are going to figure out a way to capitalise metaversing: finding a way to create a for-entertainment sub-society on the internet, with real-world, real-life applications. Think supersized entertainment as a way of life, from in-universe tie-in products to actually getting to live out and experience your favourite escapisms.
Early trend-setter: Microsoft Mesh
Microsoft Mesh is expanding what it means to work from home by using their newly-built Mesh technology to create a comprehensive virtual reality office. Featuring avatars, 'shared holographs', and interactive elements such as a whiteboard and colour-coded tasks, Microsoft Mesh is on the way – and work will not be the same.
Trend 6: All the Comforts of Home
We're not going back to commuting everywhere, and we're not going for green energy. We're staying home, and companies are going to provide every opportunity and possibility for those WFHers to live the same way at home as they did in the office. Does this lead to increased privacy concerns? Maybe, if your boss is like that; but it'll definitely be more comfortable. We're looking at high-speed, do-or-die internet, unique corporate products built as an ecosystem, and the diversification of what 'corporate' means in an online environment with less accountability than the office.
Early trend-setter: Skittish
Skittish was one of our favourite initiatives in 2020, and now that we've had a chance to play around with its ecosystem, it's definitely looking like something that's going to take the corporate world by storm once they realise that working from home might lead to increased productivity, but the office culture so many of us have painstakingly built will suffer. Skittish isn't strictly work: although you can create multiple locations that deal with business, you can also watch movies, spam Rick Astley music until your coworkers change the video, and just pretend you're in the office for a little while.
As a technicolour llama.
Trend 7: Anti-Doomscrolling
Occasionally, the internet is overwhelming with bad news. This takes a toll on social media users in particular. For 2022, companies are going to start rolling out better measures against doomscrolling and screen-fatigue to combat the higher rates of stress and anxiety that comes with being online. This means, for some companies, a complete overhaul of their core tenets. We've seen some of this in 2021, but it'll only start making strides in 2022 as companies figure out what side of the mental health awareness they stand on.
Early trend-setter: Joyscrolling
The best way to fight screen fatigue and the general anxiety that comes with an endless loop of bad news is with joy. Joyscrolling, by the Icelandic Tourism board, is a multi-sensory app that uses sound and image to draw the user into a more positive, cheerful mindset and show them only good news. Fighting doom with joy: we're into it.
Trend 8: Super-App Synchronicity
The days of disparate apps are slowly dwindling; make way for the super-app, the all-in-one, everything-at-your-fingertips expansion to your regular Facebook or Instagram browsing. Social media companies have already attempted to make their app the supreme app: Facebook has Facebook Marketplace, Messenger, Facebook Live; it's attempting to branch out into virtual currency, it's rebranding as Meta, it has plans to encompass even more of online life than it already does. And once it happens for Facebook, it'll happen for Instagram and Whatsapp in tandem. One app that you can do everything with. One app that you never leave.
Early trend-setter: Yandex Go
Yandex Go combines Yandex's food delivery, transportation, and delivery services into one global application in what is being called Europe's earliest adoption of the super-app trend.
A note on trend forecasting and trend watching
We publish one of these reports every year.
It doesn't mean that last year's edition has stopped being relevant.
Trends are determined by huge, seismic shifts in society: by activism and riots, by rage, by progress, by burnout, by joy, by people and what's in their lives, what they watch, what they buy. The trends that we see now are reflecting what we're seeing in real life.
But they don't come from nowhere.
Each trend report we release builds on last year's edition. And the trends we published in 2021 are still relevant – just less so.
As consumer priorities and behaviours shift, so do the trends we're seeing; they adapt to the society that's pushing them forward and making them the focus.
2021 changed everything. The trends we saw then are still going to be relevant for years to come. There's a reason we called that year 'The Year of New'.
2022 builds on that.
Keep them both in mind.
Conclusion
It's always bittersweet to write these articles at the end of the year and see how much has changed. On the one hand, understanding where the world is going is important for everyone, not just marketers.
On the other hand, the changes are coming fast, and they're not all for the best.
Sometimes it feels like all we can do is tread water until the next big change comes along.
But agencies can do more.
Our role as an agency has not changed from 2021. The goals that we set out to do then – make better choices, tell better stories – are going to remain relevant for the end of this year, and even more so for what comes next.
Things are difficult. And they're getting harder.
We need to make sure going forward is better, for everyone. What's become increasingly obvious over 2021, and going into 2022, is that agencies also need to push for better: better causes, better goals, and a better way of doing things.

Want to read more marketing trends for 2022?
Here are a few more resources we've put together, with more on the way:
Seven Regional Marketing Trends We Want To See More Of
Social Media Trends 2022: The Year of More
Sources
Trend 1: Active(ism) Listening
2021 Global Marketing Trends, Deloitte, 2021
2021 Meaningful Brands Report, Havas, 2021
Q3 2021 Consumer Trends Report, JungleScout, 2021
Trend 2: Data Do-Over
2021 Global Marketing Trends, Deloitte, 2021
Global consumers opinion on personal data control by tech companies, Statista.com, 2021
'Personalize or Perish: State of Personalization Report for 2021', Forbes.com, 2021
Trend 3: 'Just-like-me' marketing
'The Psychology of Inclusion and the Effects in Advertising', Microsoft Advertising, 2021
Influencer Marketing Benchmark Report 2021, Influencer Marketing Hub, 2021
'The difference diversity makes in online advertising', Facebook Marketing, 2021
Trend 4: IRL Online
'73% of Even Planners Expect Hybrid Events to Be More Common in the Future', Meeting Spotlight, 2021