Want to read more 2022 marketing trends?
Click below for a free PDF version of our overall 2022 marketing trends report.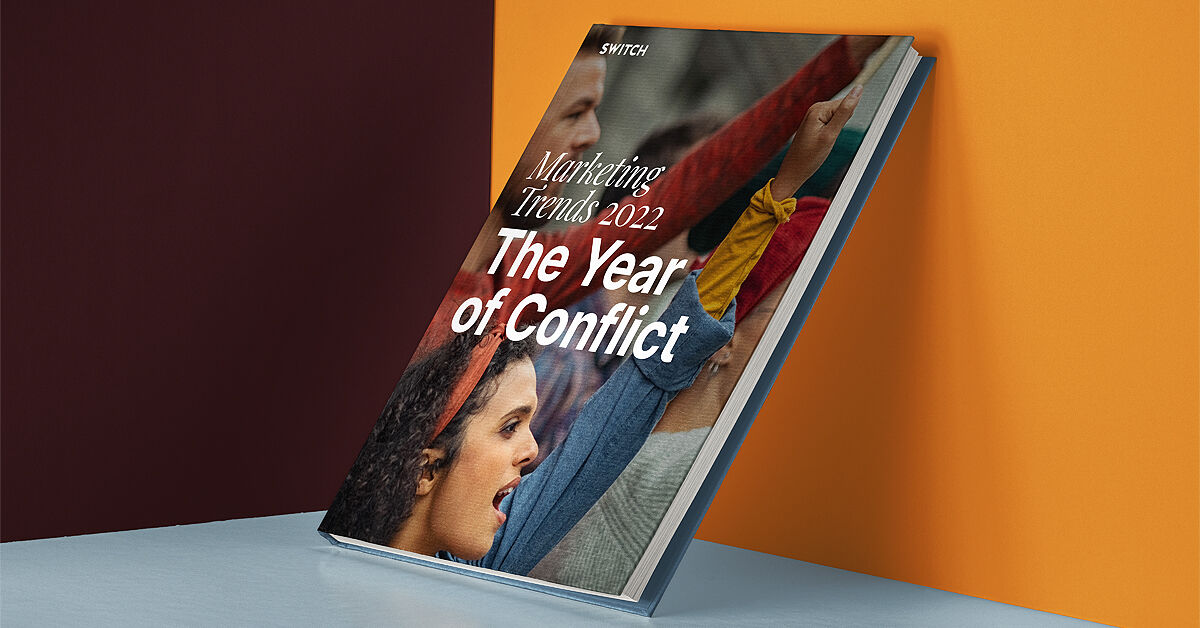 Part of our goal for 2022 is to look farther. 
More on that soon.
If it hasn't been extremely noticeable by now, we're (mostly) based on a small island in the Mediterranean.
Our clients are based everywhere.
It's something we're immensely proud of, and look forward to working on until the day when borders are a thing of the past and you can just teleport from client meeting to client meeting.
Until then, we have to use Zoom calls and Ed's incredible capacity to be awake no matter what time it is in Malta.
One important facet of working with international clients is understanding their situation: what consumers in those countries are experiencing and looking for, how marketers can capitalise on a situation, what trends they're seeing gathering steam, which trends we haven't seen yet.
Trends are everything. They're built on real-life, tangible experience. They're built on proof. They're built around what the people brands are speaking to want.
And they're not the same the world over. Similarities are there – otherwise we wouldn't have a global trend list – but there are variations, too.
We also feel that by keeping an eye open for global trends we can help our clients all over the world to be ahead of the curve in their regions.
For 2022, we're looking farther.
Here's some of the biggest regional marketing trends we want to see more of, and where they come from.
Trend 1: V-selling
From: China
Short video, live streaming, and video content was one of the big breakout markets in 2020, and that's set to be an even bigger trend as the country grapples with the ongoing post-pandemic. Big retailers such as AliBaba, Douyin and JD are already capitalising on this, but 2022 is going to really take it to the next level.
Part of this is the proliferation of improved high-speed internet capabilities: as 4G and 5G technologies become available at a greater capacity, the technological limitations of streaming and e-commerce are no longer bound by the possibilities of the internet. Another aspect is that video-selling enhances the normal seller-buyer relationship as each live-stream aims to connect directly to the audience watching. The consumer feels like they're taking advice from a friend – something lacking in normal e-commerce – and build up a relationship with the seller, rendering purchasing decisions easier. For those of you who
There's also the fact that a live-stream can fully showcase a product and drop the risk factor of buying online; after all, you saw it work in real time, so there's nothing to worry about.
Case Study
Perfect Diary, a Chinese makeup brand known for their minimalist packaging and everyday colours, had a series of eyeshadow palettes inspired by animals.
For 2020, the newest palette was inspired by dogs, but they wanted to make this launch extra special. They partnered up with Chinese influencer and live-streamer Austin Li Jiaqi, the 'Lipstick King', and gave him free creative reign over the dog palette, letting him design the product from the packaging to the colour-story. He based the palette on Never, his own dog, who's always present in his live-streams and popular with his own fans to the point where she has her own Weibo page.
This collaboration was live-streamed on February 25. Within 10 seconds, 160k pieces were completely sold out.
Trend 2: My Favourite Influencer is Virtual!
From: Japan
Virtual avatar and virtual avatar partnerships are a necessity for any brand looking to boost their reputation in Japan. Japan's mascot-heavy industry has always been at the forefront of crafting and creating characters that people care about, and with the sudden proliferation of the internet into real-life, the capacity for what you can do with a static image has increased exponentially. From flat, static pictures to talking, walking, communicating powerhouses: this trend is going to take over the world, and the start of that will happen in 2022, especially now that the software to rig the mascots into animation has made it onto the Youtube algorithm machine.
This one isn't a surprising trend: it originated from online platforms where the name of the game is making a connection, and having a custom mascot respond and react to consumers proved just the ticket for brands who needed a way to talk directly to their audiences. In 2020, when the pandemic locked everyone indoors, Vtubers were another way of communicating – and now they're not just going to disappear.
Case Study
Red Bull Japan partnered up with cover Corp to promote their new purple edition energy drink.
Shinshiro Botan and Mianto Aqua, two of the vtubers under the hololive umbrella, were appointed Red Bull Japan's virtual ambassadors. Fans who bought a special Amazon Japan Red Bull Purple Edition pack were eligible to win a meet-and-greet with the Vtubers, as well as a special collaboration sticker.
Packs sold out within a day.
Trend 3: OTT Experiential
From: Singapore
It isn't just about the product; it's what delivers the product to you. Singaporean consumers are increasingly looking for more than just the traditional find-buy-repeat way of shopping; they want their experiences to be special. Some luxury retailers have already dipped into the AR/VR/MR side of things, but as the capacity for technology increases and the commercial landscape is further digitised, Singaporean consumers will expect it from everyone – not just the luxury brands.
However, the technological side is only half the story.
Singaporean consumers are also seeking out experiences that can double up as a memory or a status indicator, a way of differentiating themselves from others, so the experience of purchasing something is as critical as the packaging and the item they purchase. Add in the omnichannel boom and there's a formula you can't beat for taking your brand to higher places.
Case Study
When Rebel & Soul were approached by Macallan, they were given a challenge: make people who don't care about whiskey care about Macallan.
Rebel & Soul responded with a multifaceted experiential event based around the idea of 'Whisky Worthy Stories'. Inside the Raffles Hotel in Singapore, Rebel & Soul built eight sensorial 'zones' to take consumers on a journey into the world of Macallan. Featuring a custom-built boutique cinema, a copper sphere soundscape installation, and a collaboration with multiple Michelin-starred chefs to deliver a high-scale whiskey-pairing menu, Rebel & Soul made sure that every part of the event, from the infinity tunnel that led to each installation to the gift shop, had that Macallan touch.
The results: $3.2m+ in revenue, a 1200% uptick in email newsletter signups, and over 159% ROI.
Trend 4: Small Business BTS
From: USA
The greatest thing about the internet is how easy it is to learn about everything. From esoteric foreign brands to the internet trends only the perpetually online can love, the internet is a treasure trove of information, and everyone's just ready to dive in and start snorkelling.
For brands, this is incredible.
For small businesses, just starting out, leveraging the internet's collective curiosity is an unmissable opportunity.
And Tiktok is the platform they should use.
Small businesses on Tiktok do well – between the algorithm, the 'for you' page, and 'tiktok made me buy it', the chances for small businesses to build an audience on the app are significantly higher than Instagram or Facebook, where established brands and businesses find it hard to work with the algorithm and the overwhelming amount of voices there; Tiktok is a new social media platform compared to them, and the audience on there is a digital pro.
Additionally, Tiktok has what Facebook (and Instagram) don't: a perfected short-form video formula that Instagram and Facebook, and most recently YouTube with YouTube shorts, have tried to emulate, and yet still haven't quite managed to reach the same widespread audience as Tiktok.
Small businesses on Tiktok can film themselves fulfilling orders or making products with Tiktok's trademark sharp, snappy videography, talk to their audiences, or directly address consumer questions and complaints. And because it's free, entertaining content, consumers don't feel like they're being marketed to directly, and are more inclined to purchase products from that brand.
In 2022, more brands should be using Tiktok to build their audiences, especially small businesses who want to grow to the next level.
Case Study
Selling products online needs a few core things: a beautiful image shot, a stable web-store, and a compelling story behind it.
Nice Shirt. Thanks! had two out of three. They had a compelling story. They had a web-store.
They didn't have a product shot.
Their product couldn't have product shots.
Their idea – to start a t-shirt company that sold only designs custom-made by their consumers – took to Tiktok with a handful of quirky videos showing the process of designing and sending out their products. From there, they grew their account to 267k followers and are expanding the business further.
Trend 5: Have Fun With It, or Whatever the Hell Icelandic Marketing Companies Do
From: Iceland
It's easy to get caught up in a never-ending loop of minimalist marketing or bombarded with bombastic claims. It's harder to find the in-between stories – the ones where it isn't do or die, where it's just fun.
You've seen a campaign from an Icelandic marketing company, even if you don't think you have. Their stuff stands out, and for a really cool reason: Icelandic marketing companies do things with story and technology that goes against the grain.
Icelandic marketing is zany. It's sweet. It's relatable.
It works, and it works well because Icelandic marketing also takes into account the current realities we're facing. Their stories are enhanced by technology, not driven by it: the marketing is excellent because the stories are vibrant and fresh, and excellent because the way they use tech has put tech back where it should be.
As a crux to the narrative, but not the whole point.
Human-led stories scaffolded by tech-driven possibilities: it leads to the best kind of gamified marketing, where you don't feel like you're being sold to. In 2022, as consumers draw the line in the sand on what kind of communications they opt in and out of, giving the more useful applications of technology can help you speak above the normal noise.
Case Study
Seven stunning locations across Iceland, seven remote speakers, a single website.
People screaming into the void, or at least into a picture of the void.
The very beautiful, mind-bending void.
Part of their 'Looks Like You Need Iceland' initiative, the #LetItOut campaign was built on the positive research surrounding scream therapy, the lockdown struggles taking over every corner of the internet, and the desire to build something so left-field wild that it would stick in your mind despite everything else going on.
It's simple. You go onto the website. You scroll for the perfect place to scream.
You record yourself screaming, and if you don't know how to do it for the biggest benefit, the website has a handy guide on how to scream.
The scream is 'released' into a beautiful location via a remote speaker.
Trend 6: Meditative Influencing
From: South Korea
Stress, anxiety, anti-fatigue, burnout: 2021 had it all, from the almost-post-pandemic regulations to travel restrictions swapping so often nobody knew what was happening to the shipping crises.
And about a dozen things in between.
People were – and are – still mentally exhausted by it.
And in the midst of everything else that was going on in the world a new market came to the forefront: meditative, soft content, made precisely not to sell you a single thing.
Korean vloggers in particular have perfected this kind of content. Whether it's a self-care day at home or a cooking video, Korean vlogging became one of the comfort streams during 2021 by drawing viewers into a world where everything is softly coloured and quiet. There's no music to distract you, no marketing message; it's people calm and content in their homes in a year where very few could claim to be.
But it isn't just about the relaxing content.
These vloggers are anonymous. Somehow, despite their anonymity, they've succeeded in building dedicated communities where human connection triumphs over the individual. With videos such as 'clean with me' or 'cook with me', Korean vloggers have created these tiny pockets on the internet where you are, without any obligation, a part of the community.
And it's appealing and inclusive.
Brands can use this trend beautifully. Meditative, soothing content is something all consumers need now, and content that doesn't sell, sell, sell always delivers interesting results – but it takes the understanding that every outbound message doesn't have to be written over the product in neon lights to attract attention.
For long-lasting relationships, quiet, soothing content is definitely something to keep in mind.
Case Study
냥숲nyangsoop is one of the highest-rated Korean silent vloggers, with over 700k subscribers and an average of 1.278M views per month. In 2020, her content reached a peak viewership of over 3M views per month.
Trend 7: You're Working With Who Now?
From: Malaysia
Brand collaborations aren't a new concept, and we've seen some interesting brand partnerships in the West, but not to the same extent as they happen in Malaysia.
While brand collaborations are prevalent across Southeast Asia, COVID-19 really affected the way most brands could communicate – and with stores closed or unavailable to consumers, it wasn't just a matter of knowing how to communicate, but also a matter of finding the people to talk to.
Brand partnerships take care of one part of the problem. There's no need to find an audience: your brand partner would have an audience at the ready, and vice-versa.
Consumers want innovation.
It doesn't always have to be a new product or a new message.
Brand collaborations bring fresh ideas to the table. Consumers who are a fan of one brand will discover another one, automatically. Even better, brand collaborations can help both brands: pushing customer service, and improving the reputation of both brands, are direct outcomes of successful brand collaborations.
There's been a spate of successful brand partnerships in Malaysia post-COVID, and it doesn't look like it's going to slow down as we move further and further away from the pandemic.
For 2022, we're hoping we see this trend blossoming. There's a whole world of possibility when it comes to brand collaborations.
All it takes is one opportunity.
Case Study
Used-car retailer Carsome wanted to address digital-native consumers on their own turf.
Shopee and Lazada, two popular e-commerce platforms, allowed them to do just that.
Primarily used by younger shoppers, Shopee and Lazada allowed Carsome to strengthen their brand reputation among their younger consumers, and also generate growth which allowed them to expand their business further.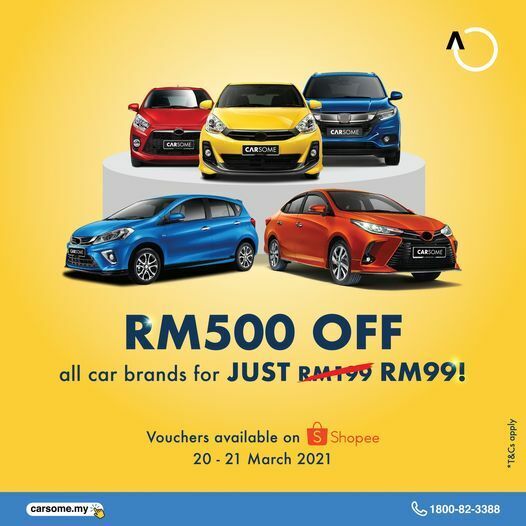 Conclusion
It's easy to forget that there are other places in the world.
Most global trends and studies are America-centric. Global studies are few and far between.
But there's so much you can learn about marketing from other countries, other markets, other types of consumer behaviour.
We all live in one world. Sooner or later, what's happening on one side of the globe will circle back around to you.
Our 2022 goal is to look farther.
We're starting now.
Want to read more marketing trends for 2022?
Here are a few more resources we've put together, with more on the way: