In another life, before becoming the designer that he is today, Brendon mastered the art of bookbinding. For those who don't know, bookbinding is the process of assembling and binding together a pile of paper, in order to create a book – and yes, this can be done by hand.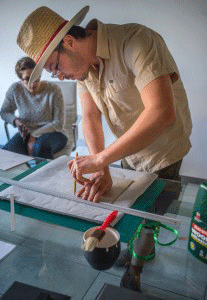 Last Friday night Brendon decided to share his passion with us and showed us how to book bind our own books. Although he made it seem fairly easy to do, don't be fooled: millimetric precision is required.
He managed to summarise three hours of work in just over one hour of presentation, guiding us step by step on everything we need to do in order to create a book – pretty much like those cooking classes you can watch on TV – just way cooler.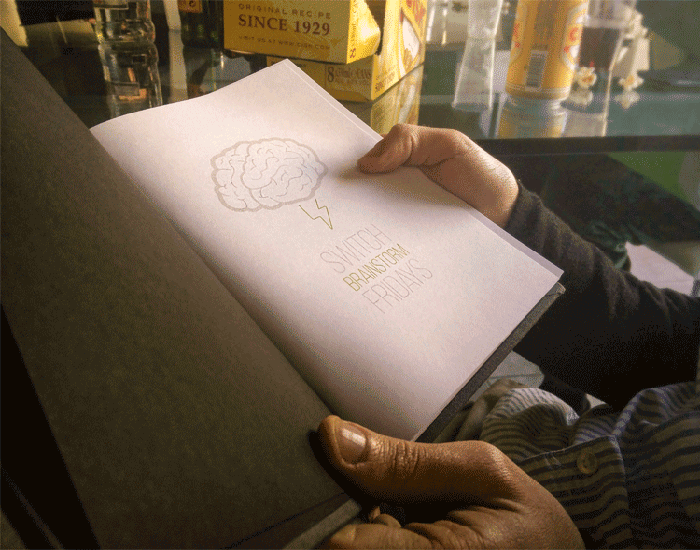 On top of that, he got to do his presentation dressed up as Steve Irwin, because not a single carnival goes by without the team putting on their best costumes. This year's theme was 'Dead Famous' -have you seen the pictures yet? 😉