In 2019, Switch welcomed Triin from AD Angels as a member of the agency family through the ICOM Agency Exchange programme – you can read all about it here. 
In return, we sent AD Angels our head of design, Andrea.
You've read our blog catching up with Triin and Annika about Triin's experience with us: the culture, the people, and the bright, burning Maltese sun. This time around, we're talking to Rik and Andrea about what it was like to swap designers (and desks) for a week. 
Our first port of call was Andrea.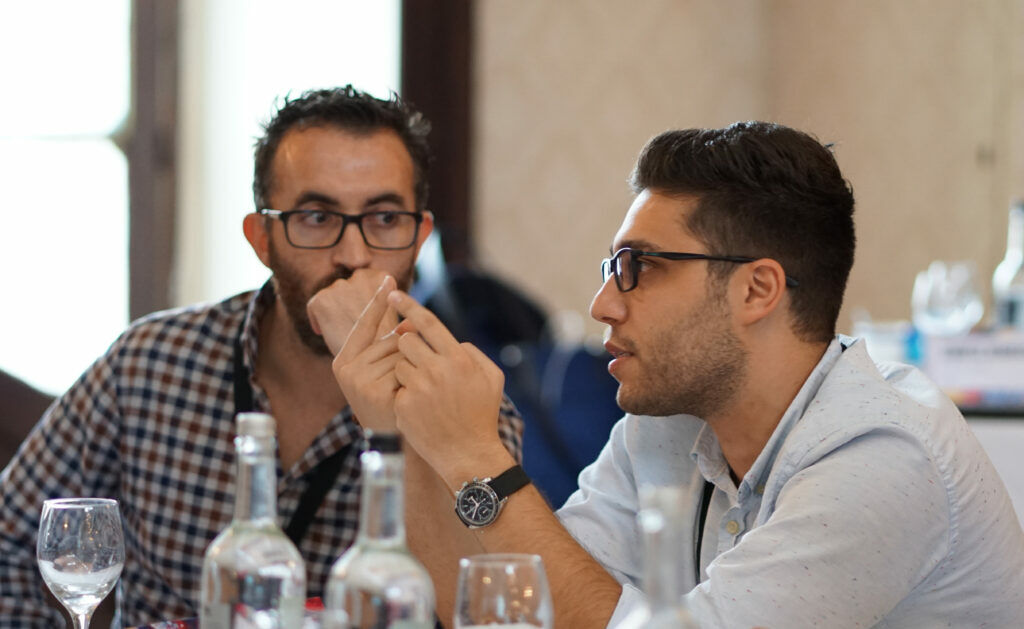 What were you expecting?
The first time I heard about AD Angels was when Switch became more of an active part of ICOM, and we started seeing the agency around. I'd always heard they were more design and artsy, and mainly creative-driven, so I kept up with their work. 
The first time I met them in person was at the ICOM event in Malta. I spoke to them during the event, but Rik properly introduced me to Annika on the first night, and proposed the idea of an exchange. 
Were you looking forward to doing any particular work?
Not a particular job, but I was really excited to see how their design/art department worked, and to compare and contrast with how Switch worked. I'd worked in design before, but at a web design company; Switch is my first real full-service agency job, and I just wanted to try and learn how people who'd been in the industry longer worked and tackled problems without having to make the same mistakes. 
Fun fact! The exchange coincided with my 6 year anniversary at Switch, the first of April. Once I got talking to Triin, we found that both of us had our work anniversary on the same day!
What were your tasks like?
My one main project was the new design identity of the LEIGO Lake Music Festival, which is a festival that happens annually in the south of Estonia. However, I also helped them with daily work, like creating ads and on rush jobs that came in. 
I also worked on a packaging design for eggs, which were produced in Estonia but would be marketed in Denmark. 
It was quite a short exchange, and for the first two days, I was mostly trying to adjust. The rest of the time, I spent quite a lot of time talking and giving suggestions and hearing what they had to say about the work we were doing, and trying to learn from them. 
What were you worried about?
My biggest fear was actually flying to Estonia; it was the first time I'd flown alone, and that I needed to catch two planes. I was more afraid of arriving late than not fitting in or struggling with language, because I'd spoken to them at the ICOM event so they weren't unknown to me. 
What were you looking forward to?
Mostly in getting answers from people who do things differently and have similar experiences. Honestly, i just wanted to learn from them, and gain more experience through them. 
Was there anything about how the agency worked that you really liked?
Every Monday, all of the agency sat down around the table and they went through the jobs and meetings they had for the week. It took around an hour but it was a good way of keeping everyone in the loop, and they were very tight-knit. 
Also, once a week they stopped for lunch ten minutes early and made lunch for each other, and all ate at the same time. 
There was a real sense of community there that I really enjoyed. 
What were you most excited to show off about your country/agency?
I didn't really go up thinking that I would be able to give something – I was really focused on what I could get out of them! During ICOM, I found out that AdAngels worked in a slightly more 'old-school' way than Switch did, using a model that Switch had used before, so I was interested in comparing and contrasting these models, and try and bring some of Switch's techniques to them as well. 
I also took them figolli and kwarezimal – sugary Easter sweets – as a gift though. 
What did you learn at the end of the experience?
One thing that stood out to me was that we share the same frustrations and problems, but we tackle them in different ways. Sometimes I think you can fall into doing something in a particular way because you've always done it that way, but I don't think there is one right way to solve a problem, and this experience really showed me that. 
I learned that in a week you can get really, really close to people; I felt unbelievably welcome and never believed I'd feel so welcome with people I'd only known for 40 hours. 
And I answered my own questions about understanding how other agencies work. That was really interesting. 
Next, we pulled Rik in to give his take on it.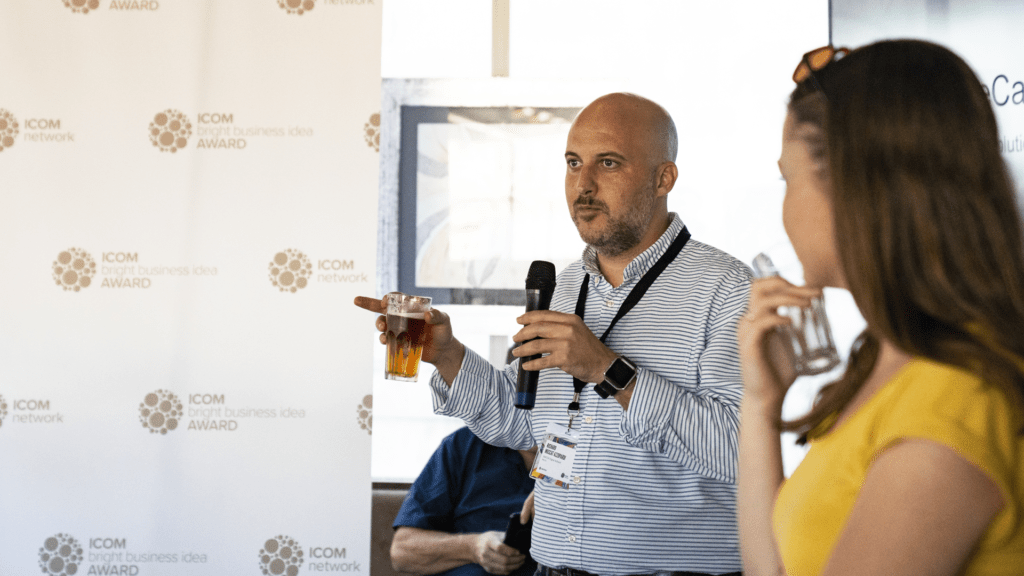 What does the agency get out of having an exchangee there?
Having Triin over was great because it brought in a new way of looking at things, and getting outsider perspective on our processes is always hugely useful. It was also fantastic to be able to bring in a new set of skills for a week, and to meet new people from the network, and a longer period like this allows us to get to know each other better.
What're the benefits of exchanges?
There are many benefits for the agency – the obvious one would be to have a happy employee who gets the opportunity to travel and experience a new environment. 
However, there are many other benefits. 
For example, it gives the employee the opportunity of trying out a working experience in another country, another culture, another agency. I'm pretty sure that those questions always run through people's minds, so I'm very happy to be able to offer the opportunity to our people. 
Was it hard to set up this exchange and plan what you would have the exchangee doing?
It was easier than expected to set the exchange up, but then again we were lucky enough to be organising it with an agency which has an excellent cultural fit with ours. Planning what the exchangee would do was easier than you'd think because we had asked her what she'd like to explore, and what she was good at, and we scheduled some work around her replies.
Would you do the exchange again?
Yes. We would definitely like to look into organising further exchanges down the line, maybe even making them a regular thing.
Would you do something different for the next exchange?
I think I'd push for a slightly longer exchange, even if just for a fortnight instead of for one week. That would give the people travelling enough time to understand the host agency better and get more time on projects. 
I also think we should set up exchanges where there's more transfer of knowledge, so instead of exchanging people who are like for like at the same time, maybe it might make more sense to have an exchange of people who could bring new knowledge into the other agency, or an exchange where someone can learn more from the other agency.
What are the benefits of the ICOM network in general?
There are too many benefits to mention in a single sentence, so I'll just say that it is one of the best investments we make as an agency every year. We learn, we make friends and we exchange business. It's hard to imagine a better network.
Interested? You should think about it too!
It's hard to think of not being connected. When you think of an ad agency, it's easy to believe that it would run by itself, and that competition is rife across the board. However, more often than not, the way the industry is changing means that connection, not disconnection, is important, even among agencies. Having a programme like the Agency Exchange in action makes it easier to bring in people with different realities, different opinions, and different experiences to what you can find in your own country, which is not an opportunity you might get very often. 
Plus, it's always great to have new people in the office, so hit us up if you ever want to see how Switch works behind the scenes!