"What do you really do at work? Apart from having fun?!" Well, my role is to manage online projects. Sounds simple but at times it gets nerve wracking.
Creating websites for clients is exciting knowing that they are ready to help their company step-up its game and become more visible to the google world. Clients usually look forward to having a new look and feel for their own brand.
But it's not all that simple. How familiar are they with the latest websites? How old is their current website? Will changing their site completely shock their audiences? Is their audience knowledgeable enough with the web to navigate through?
These questions always seem to pop up in every new project we embark on and they can be mind boggling at first, but after creating a few sites, and realising that these problems are recurring, we decided to come up with a pattern to help us out with this journey and make our life much easier.
1. Warm Up
Get to know your client. Ask a few general questions to make sure that you are both on the same page regarding tastes, objectives and target audience. Prepare a moodboard and share it with the client to get visual buy-in, too.

2. Show them the light
Give them an idea of the milestones for the entire project, in this way they won't be in the dark and won't feel the need to bombard your inbox 3 times a week (or a day if you're unlucky). Planning and proposing everything to the client before the project begins saves a lot of time later on in the journey. So yes, a lot of time is spent getting organised, but it's essential, and it's basically a win-win situation. Once all the cards are on the table you're ready to begin. Let's do this!

3. Jump the gun
Yes, in my position, I would have my own milestones set ahead of time. Prepare. Brace yourself. Problems, unexpected problems, will occur. Keeping some boundary time between milestones helps me to keep the whole project on track as much as possible. At times it helps, other times it just causes more and more delays. Having everything planned ahead of time will avoid encountering major meltdowns half way through the process. Nobody likes a zombie project.
Incidentally, you might want to put a project management software in place. BeeWits (our very own tool!), Trello or Asana are also great alternatives.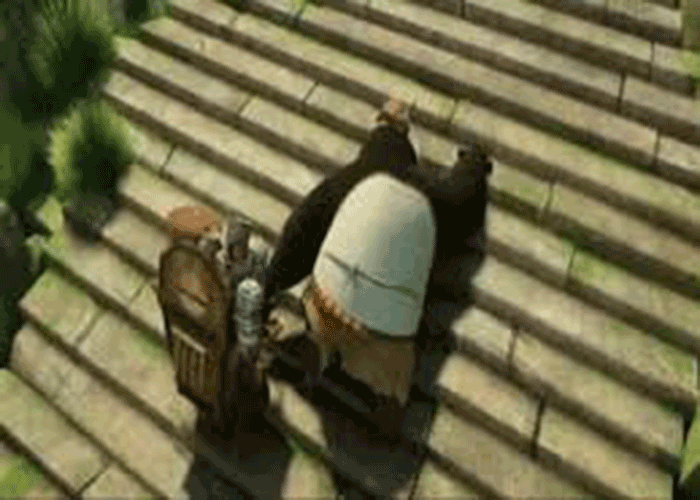 4. ChChCh-Changes
This is my favourite – in every project, no matter how much you plan ahead, there will always be changes. Changes to improve the user experience or just simple changes from the client's end. This is understandable, and so it's something I always allocate some time for in the planning process. Everybody has his own way of imagining things, so when one sees it visually, it might not look as appealing as they had imagined it to be. This could be one of the hardest stages since at the end of the day you would like to make your client happy, but sometimes you just need to slowly back off.

5. Test. Test. Keep Testing
No matter how many times you test a website before going live, something always seems to break. So keep testing and get other people in the office to test it out too. Everybody will pinpoint out something which slipped your mind, especially if the project has been going on for months, you basically become visually impaired to the obvious. Apart from that this is a great exercise to have the office informed of what you're up to! Monitoring will continue going even after you launch, you can never trust what's out there.

6. Launch? Now?!
Clients will chase you, and will ask how things are and when they'll be done. Hopefully you've tested enough for the site to go live, and you've sent a  preview of the test site which was approved by the client (make sure they love it). Once that's done…it's time to launch their baby. Are the developers around? Yes. Are they available for a few hours? Yes. Hosting? Check. Is it Friday? Nope! (damn). You should never launch on a Friday, the people you will need might not be around over the weekend if hell breaks loose.

7. Show Time!
Fingers crossed, that everything goes well. When moving a site from the test platform to the actual domain you might end up breaking elements, so your developer needs to be there holding your hand, hoping everything will move in one piece.


Once this is done you just need some polishing up of bits and pieces but these will only be little tweaks which will make everyone look good at the end of it all.
And yes! One more project crossed off my to-do list. Until the process starts all over again.
So yeah, apart from having fun, this is what I do at work… Hot chocolate Richard?