Switch has managed to quickly enhance our marketing message and reach a wider audience than we would have managed in a lifetime. With Switch, we were able to focus more on our core business while leveraging their skills to enhance our presence on the www and on social media.
Ian Bugeja
Chief Executive Officer, AIRO Ltd
Context
Looking at Airo Software for the first time was like looking into a mirror for us at Switch. Not in terms of what they do, but rather how they do it. They do in the IT & Software development sphere what we do in marketing. They understand the pain points and nuances of their industry to a tee, and provide effective solutions to clients without a lot of fanfare.
They needed our help to completely take on their marketing. Internally, their external communication capabilities were minimal, so they needed a team to quickly understand their needs, form a strategy, and begin executing. Basically, they needed an entire marketing department. And that's exactly what we gave them.
From Fractional CMO to Execution
Before communicating on their behalf, we wanted to gain a proper understanding of their character, their attitude towards work, and what solutions they provide to potential clients. A series of in-depth meetings between the client, our strategists, along with our internally assigned fractional CMO quickly got us up to speed.
Based on these conversations, we put together a prioritised list of communication channels to tackle, and began working. From Airo's perspective, we functioned just like an internal marketing team would. We generated ideas for content by keeping an eye on the industry, tested channel improvements, bounced ideas off leadership, executed based on what was agreed upon, and reported progress directly to the CEO.
This took all the pressure off Airo's leadership to have to actively think about marketing efforts. Instead, they receive a steady stream of ideas & content to which they can make suggestions and adjustments based on their experience for optimum synergy and efficiency.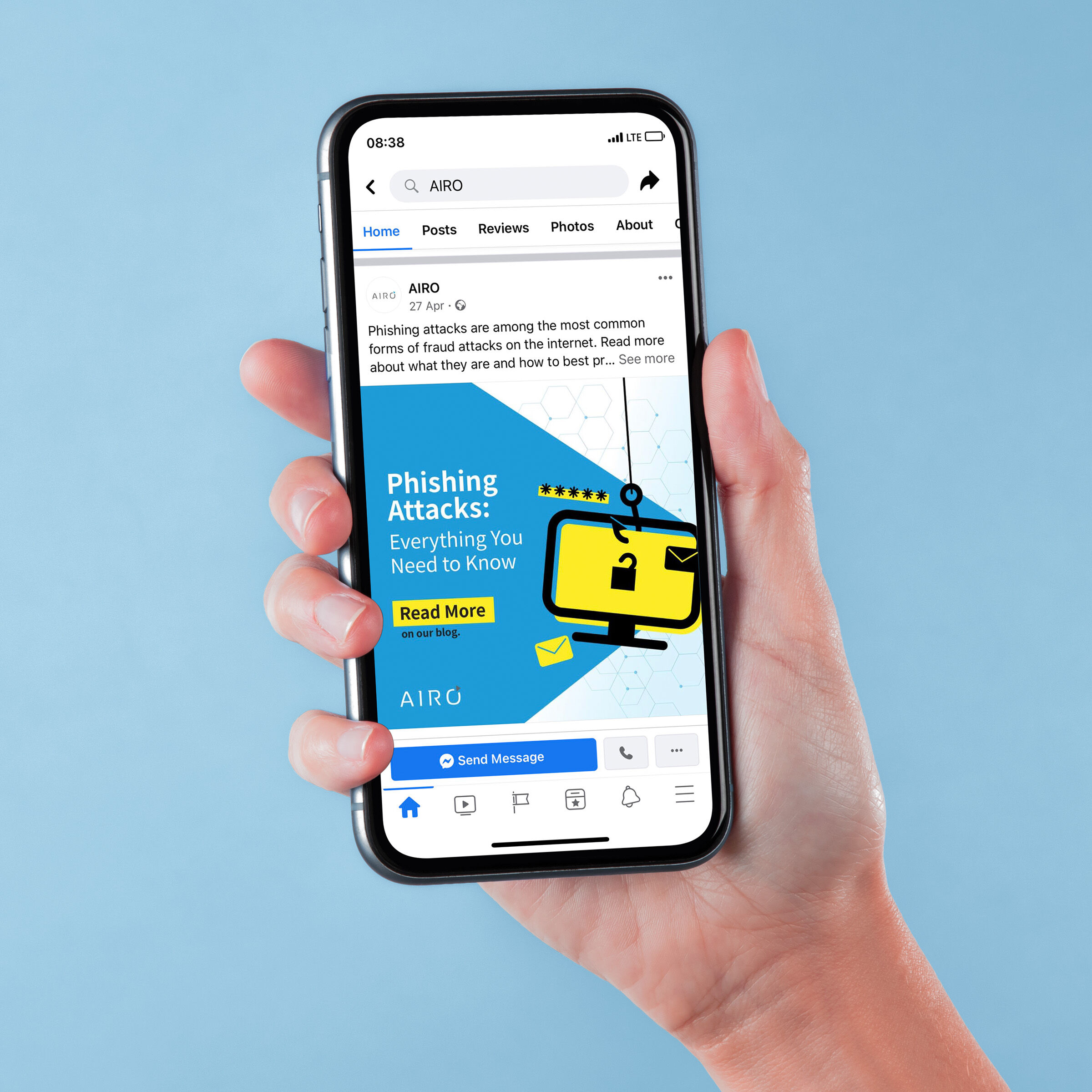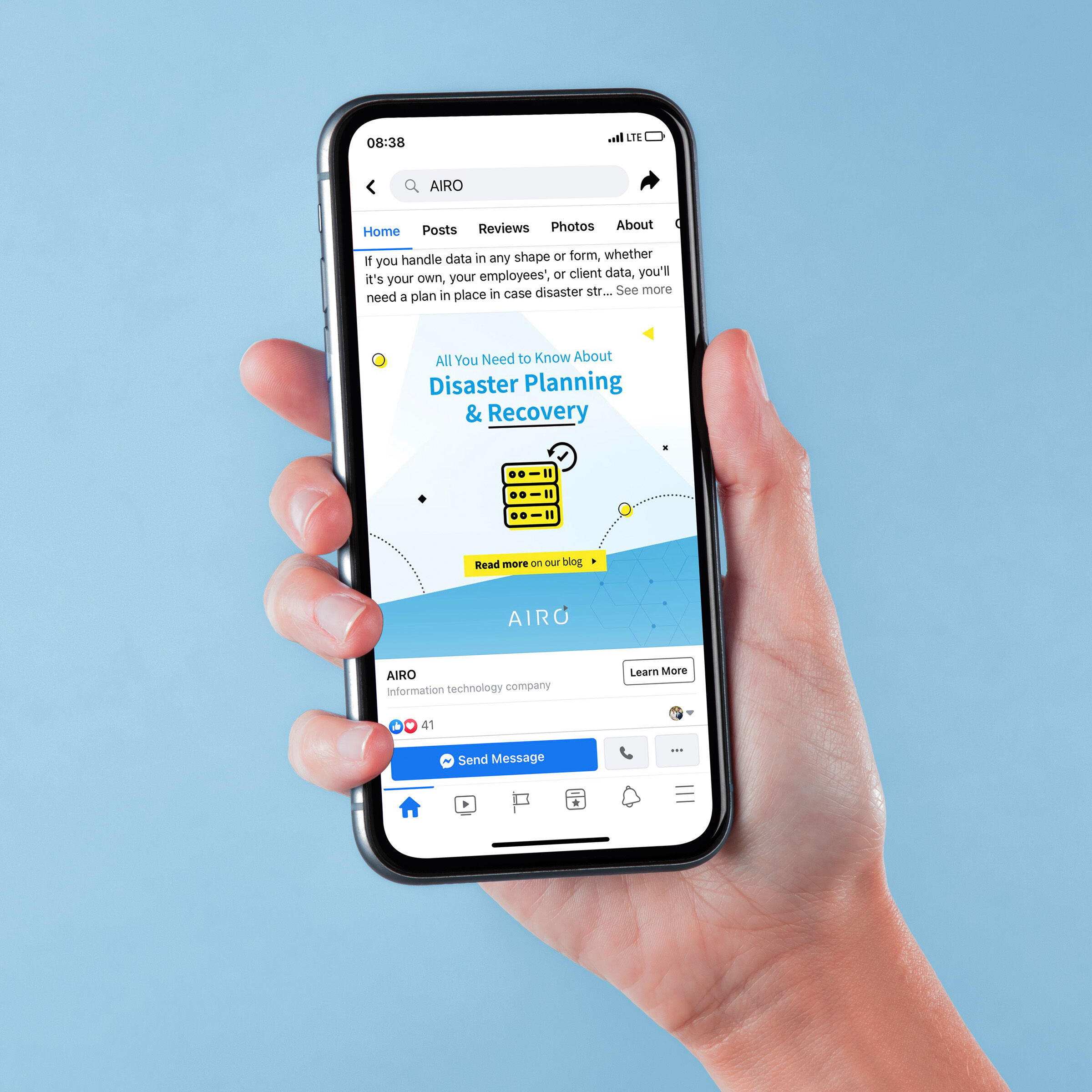 Here's exactly what we did
Website Improvements
While their website was functionally fine, we felt like it's language was slightly too technical for the audience it was intended for. We took essential pages, along with new landing pages, and adjusted the copy for ease of reading and simplicity. We also made sure that all the right metrics were being tracked on Facebook & Google Analytics. All this resulted in a more seamless experience with the rest of the content & communication.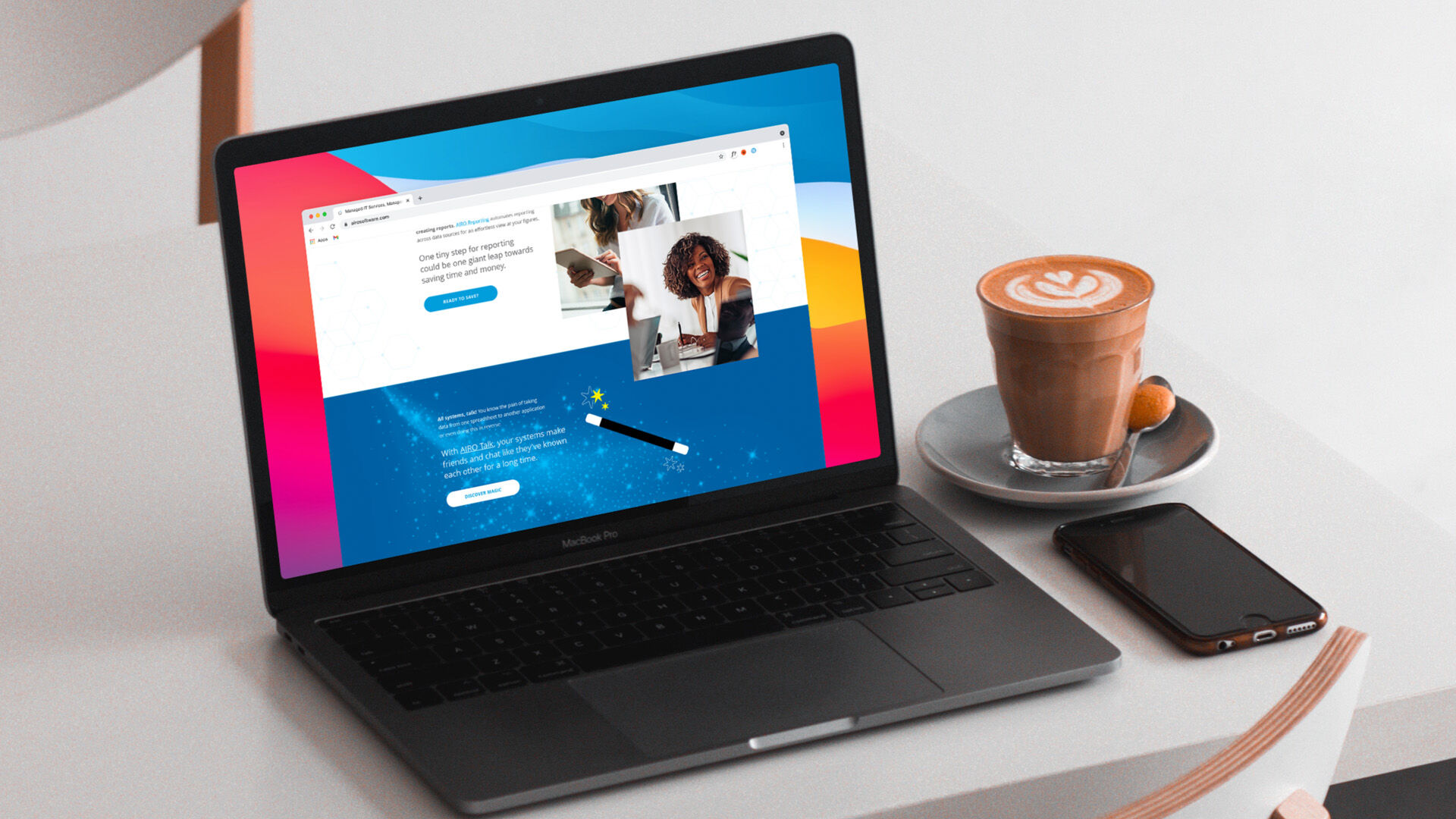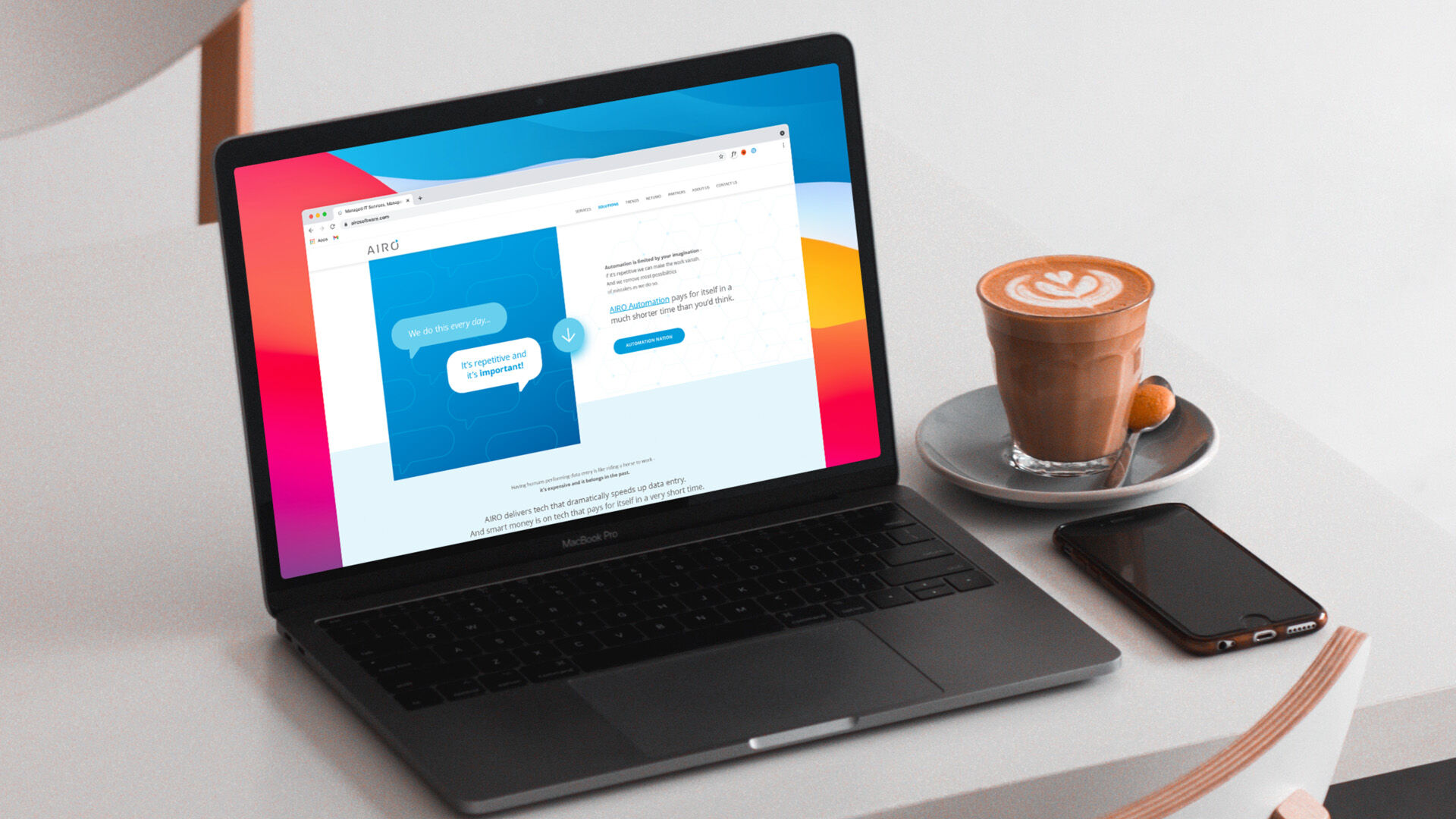 Content Writing
Creating valuable content was another priority that was identified from the start. The blog posts that we would go on to create served two distinct purposes. The first was to provide us with valuable content & insights to share with our audiences on social media. Content designed to be innately interesting to business owners and IT professionals (along with those close to them) looking for a helping hand. The second purpose was to begin to drive organic search traffic via SEO.
Social Media & Advertising
Their social media channels were relatively barren, so we began by building a solid base of content using the insights we generated from the blog, and adapting them for quick consumption. We took cues from their existing brand identity to create designs that simplified complex topics without being exceedingly minimal to encourage engagement and website traffic.
We also identified a number of valuable search keywords, and began running search engine advertising campaigns to continue to build a solid flow of high-intent traffic to custom-build landing pages designed to generate leads.