First of all, does your business run a blog? If not, you're definitely missing out because business blogging offers a lot of benefits. It's a way to engage with your customers on developments in your industry and it improves your SEO. It's also a great way to establish your business as an expert in the field. But here's the thing, don't be boring. If you bore your readers once, you have lost them forever. With emails popping, phones ringing and social media streams updating, it's clear: we live in a distracted world. It won't take more than 3 seconds for a reader to skim through an article and decide whether it's worth reading or not. Your goal as a blogger would be to write the perfect blog post: one that attracts thousands of readers and keeps them coming back for more.
Blogging is a vital element of a successful content marketing strategy. As long as you write with passion, the tips below are all you need to grab attention and keep it.
1) Evoke interest with your title
Your title is the first thing that gets read on your blog post, so you have to make sure that it's clear and delivers a glimpse of what your blog post is about (see 100 great ideas here). It has to immediately set the mind of the reader so they'll decide if they should read the article or not. That's why your title serves one goal; grab attention so people feel compelled to read your opening.
2) Grab attention in the first 3 to 4 sentences
If you get people to read you first 3 to 4 sentences, they're more likely to read your entire article. Delivering a sense of urgency is  crucial at this point so promising some benefits is always a great start. That said, the point of your opening is to get people to read the rest of the blog post… and that's it. Whatever approach you take, just ensure that your first 3 to 4 sentences have to be compelling and evoke interest.
3) Visual appearance
How can I make my readers keep coming back for more? The visual appearance is crucial, so these are some tips to attract your readers' attention:
– Fewer characters per line, so that it won't take too long to read and the readers will feel that they are reading it very fast. A half width image shortens the line length of the opening and will make it easier to read.
– Always try to include at least one image; it will surely increase your readership.
– Choose a font that is clear enough to read.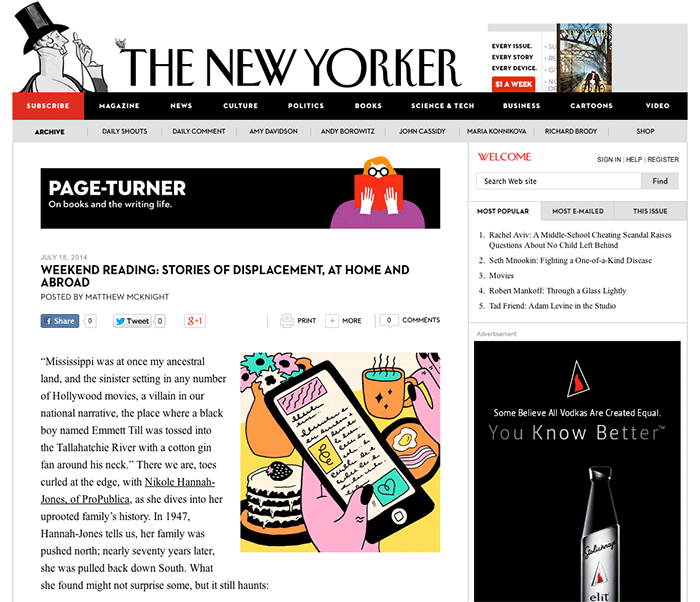 4) Emotional connection
If you can understand and implement the psychology of connecting emotionally with your readers, then your website can keep driving traffic. Write unique content which readers will think about after reading it. That way they will come back for more and be more likely to click on a link to your blog the next time on of their friends shares it. When people get emotional, they pay attention. They're also more likely to take action after being put into an emotional state.
5) Give readers practical advice that is easy to implement
One of the main goals of writing an article is to get people to take action, and that should be done religiously. Readers will look for step-by-step methods and how-to sections. Make sure you explain clearly and give practical, easy to implement advice. Get people results, and they'll remember you forever. As an added bonus, practically useful content is more viral than other types of content.
6) Optimise your blog post for search engines
What's the point of writing blog posts that no one reads? Optimising your articles for search engines will help the article rank higher on search engine results and be visible to people searching about the related subject. Also, make sure that you have someone who can proofread your article and check for spelling and grammar.
It's important to utilise keywords throughout your post:
– Title, page name and URL
– Headings and subheadings
– Title tags and meta descriptions
– General content
– Anchor text (links to other related pages on your site)
Make sure that you have a mobile friendly website, so that every reader using a mobile device will have it well displayed and clear to read.
7) Check your word count
There's basically no rule on how much words one should write in a blog post. However, after doing some research I found that the ideal length of an article is between 1000 and 1500 words, and if your goal is search engine traffic, longer is better. Neil Patel's blog posts can go up to 40,000 words… But it depends, focusing on blog word count might not be as important as you think. Some topics take 100 words to explain, others take 1000.
8) Inspirational conclusions
Your conclusion is as significant as your opening – here's where you close out your article with another call to action. Buy, subscribe, call, email and share are some examples of calls to action you can include. The image below is a great example of different ways to close an article with a small simple form to subscribe, sharing buttons, other article recommendations and a commenting system.



To write a great blog post you need to know about the subject and polish your writing skills. And most of all, you need to sneak into the heads of your readers and potential clients. But magic will happen when you truly care about the subject you're writing and your readers. Understand what they're trying to achieve and know what they're struggling with so that you can help them with the right advice.
You can't expect to have a lot of traffic immediately after writing your first blog post. It takes time, be patient and your traffic will multiply over time.
If you keep up the good work, your social shares and comments will skyrocket. Other bloggers will start linking to your content. And most importantly, an endless stream of quality leads will flow to you.