With everyone from your grandma to your baby cousin using Facebook it's clear why many people use this social media platform as the base of much of their online marketing. Whether it's through advertising, or creating brand awareness Facebook has allowed thousands to get their company out there, growing their audiences and reaching fantastic results.
For some though, Facebook marketing doesn't come naturally. That's where we come in. If you're guilty of committing any of the following mistakes it's time to reassess your strategy and maybe even ask for a little bit of help.
1. Your page lacks information
If you want to be of service then you've got to provide as much information as possible. Some pages don't even give their opening hours so be sure to fill out all the necessary details.
2. Your branding is all over the place
Your profile image is a sleek version of your logo, but your cover photo looks like it came out of the 1980s. You've got a kaleidoscope of colours and your page screams chaos. Restore some harmony to your page and apply brand guidelines that will show unity across everything you do.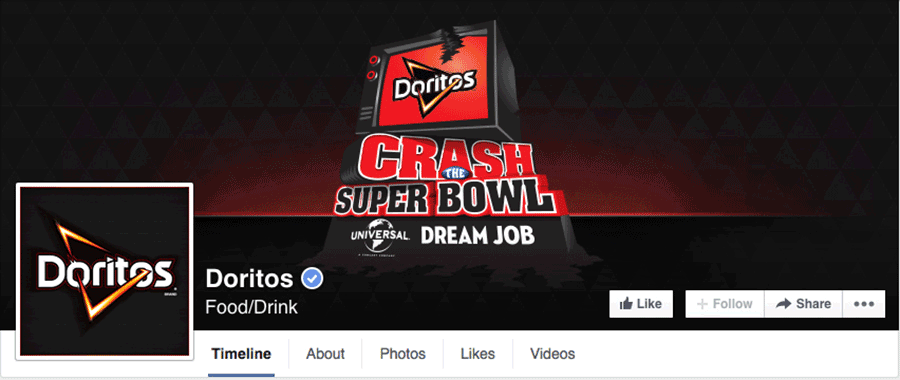 3. You've abandoned your page
This is probably one of the worst things you can do. Don't start a page only to neglect it after a while. Posts shouldn't be sporadic, and should follow some sort of regular structure. If people visit your page and see your last post was 3 weeks ago they won't be very impressed.
4. You use Facebook like a billboard
Okay, so we know we told you not to neglect your page, but that doesn't mean you should use it as a billboard. Don't blast your followers with "SPECIAL OFFER ONE TIME ONLY"- this isn't a market stall. Keep it savvy and engaging, entice your audience and interact with them instead of trying to force sales onto them.
5. Your images are never the right dimensions
Dimensions exist for a reason. A simple Google search will show you that there are dimensions for a profile picture, a cover photo, a Facebook post, a Facebook advert, and an event cover. Stick to the dimensions when creating media to be shared on your page so that everything has a professional look. Don't use images with low quality and be creative!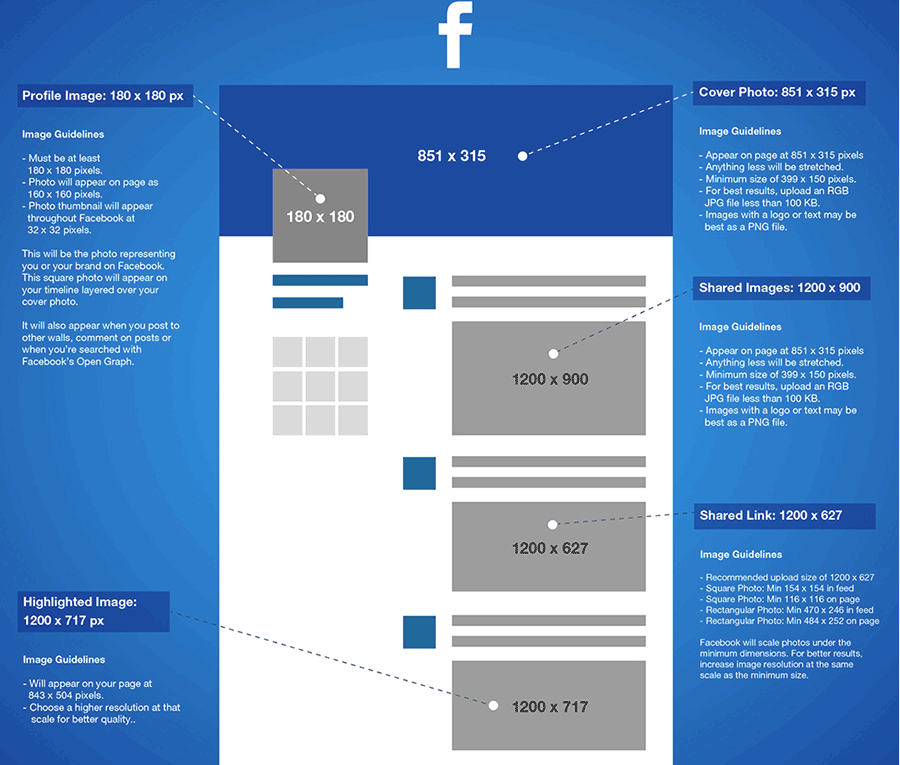 (Image source: makeawebsitehub)
6. You're not communicating
People post to your page but you don't even acknowledge them, they might as well be talking to a wall (no pun intended!). Interact with your followers and show them you value their input and feedback.
7. You forget you're a business
We love pages that interact with their customers and followers, but always keep in mind that at the end of the day you're a business and a certain sense of decorum is required, especially since you represent a brand.
8. You've automated too many things
Automation can be handy – especially when you link different social media platforms. But more often than not it can cause some problems. If all of your posts are automated then you risk sounding like a robot. Different social media platforms have different audiences, so automating your Facebook posts to post to Twitter might be a good temporary fix to a neglected Twitter account, but isn't a long term solution.
9. You're not paying attention to your insights
Facebook insights provide a great deal of information for your business. If you haven't checked them out yet then it's high time you do. You'll learn about your audience, which posts are the most successful, and can analyse any spikes in page likes in order to link these with any particular efforts you carried out.
10. You think Facebook advertising is as simple as pressing "boost"
We recently published the first in a series of blog posts which will provide valuable information on online advertising. There's more to marketing than just pressing boost. Familiarise yourself with the different ways you can use Facebook, would it be better to pay for impressions or for clicks? What's the reason behind boosting your post, and what's your ROI?