We say the 'big book' and we mean it. It's not the book you'll pick up this evening and read through, taking twenty convenient lessons with you and implementing them all tomorrow.
This is a whole lot of B2B marketing lessons we've learned along the way, all written out into convenient chapters. It's almost 200 pages of content that can inspire your journey as a small business or even a medium sized one. We go through the implications of brand on B2B marketing, how B2B and B2C are different (and sometimes quite similar), marketing trends, social media trends, data, more data, and some more data, and too many topics to list here.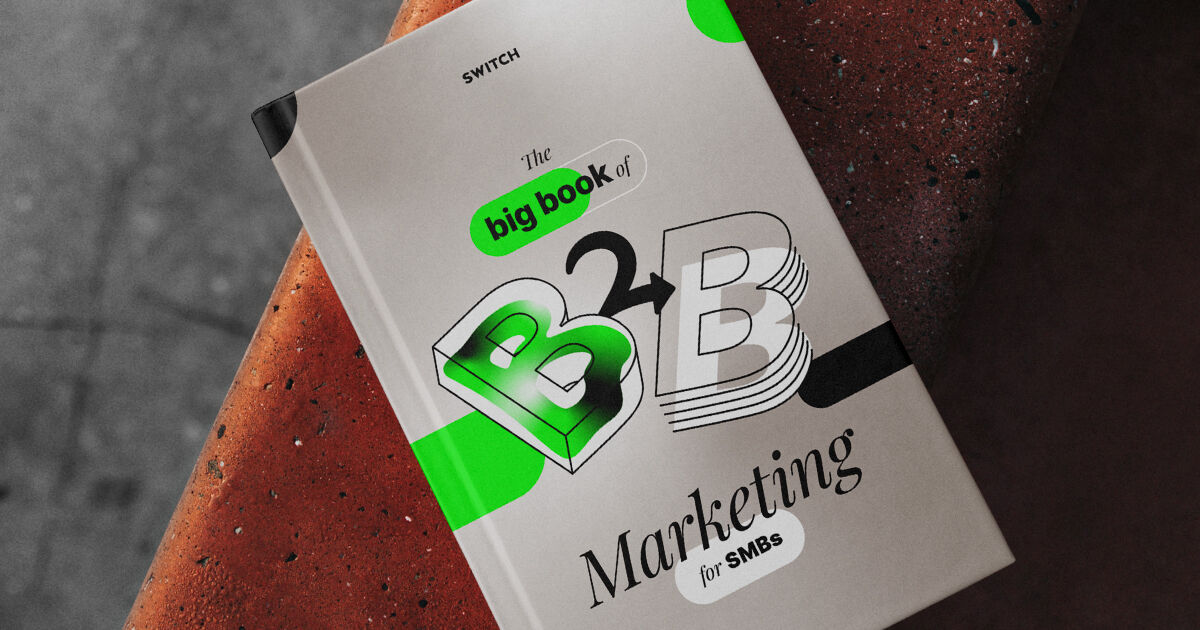 Our advice? Download the book. Have a look at the contents page and go straight to the bits you find most juicy. Then keep it as a resource that you will dip into when planning your B2B marketing efforts in 2023 and beyond.
Just write your email below, check your inbox, and you're all set!