Naturally, when you cannot solve a query you end up turning to the internet for answers, sometimes, not exactly the brightest idea (but we'll get to that later). For the past years the internet has always had our backs, be it for school assignments, or just to prove someone wrong in an intense argument.  The internet does provide some pretty good places to go to ask and answer questions, such as: Yahoo! Answers, answers.com, Wiki answers, and more.
The thing about Yahoo! Answers and the similar websites is that the sources cannot be reliable because you do not know who the users are and what their knowledge is – users have access to all the questions asked and can answer as they wish. However, many answers get upvoted and therefore prove as some sort of legitimacy. On the other hand, as well all know, some people surfing the web simply wish to joke and may ask silly questions or give trolls answers.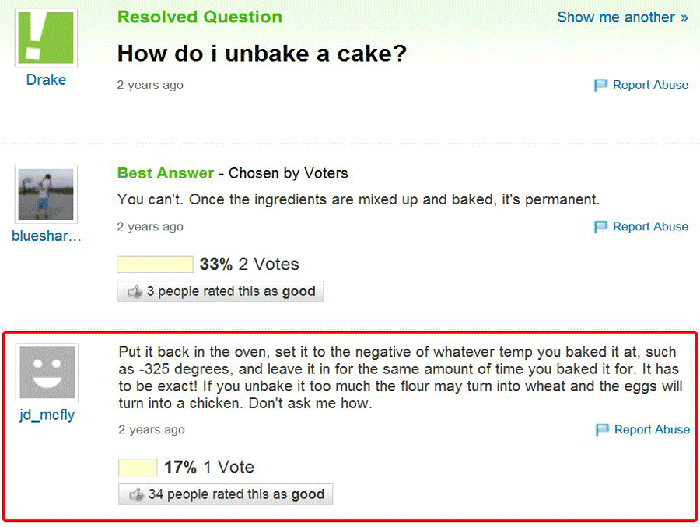 On a positive note, due to the technology we have today, there are many websites that provide real time assistance, such as Microsoft Support. You may also ask medical questions to doctors online (realself.com/ask-a-doctor), and technology based questions in forums (techrepublic.com). These are extremely beneficial for either those people who need professional advice, quick help regarding the latest technology, and require assistance with their account management.
Yes, the internet may answer all of your questions with the reliable websites from all around the world, but, the one thing every internet user must know is to never ask someone to photoshop your photo.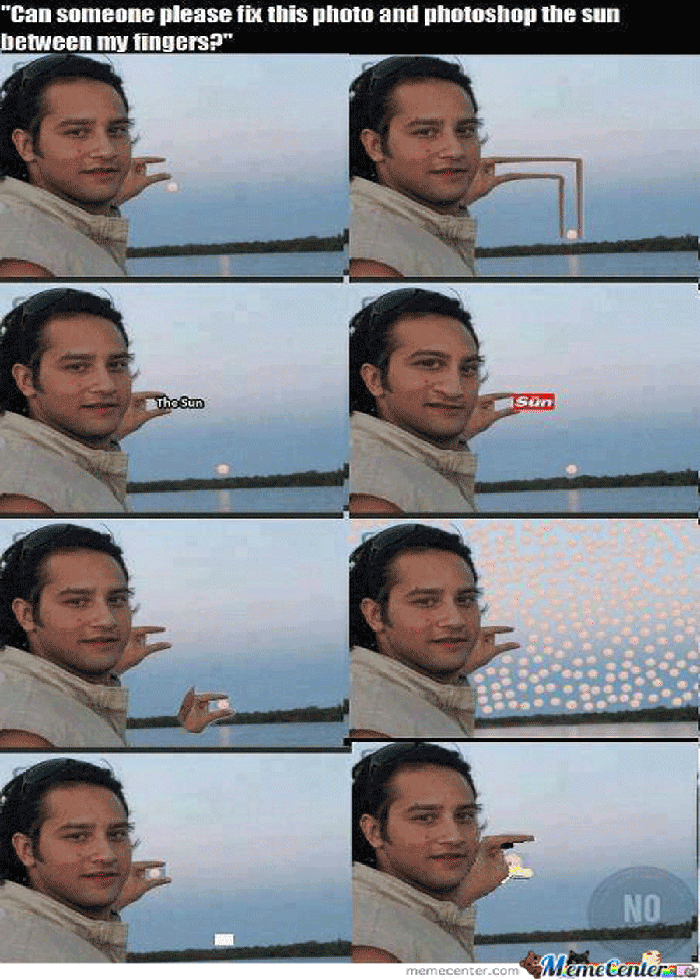 The internet is the home of very unusual activity, but we can't help but love it. Before asking questions online you should first search for the top reliable sources and then fire away. Just don't ask Yahoo! Answer user "Jd_Mcfly" any questions, I can't even imagine what his next answer will be!