There are many important things you must do in order to ensure that you get your brand out there the right way. Going mobile is certainly one of them – here are some of the best reasons why!
1. What the numbers are saying
In 2014 mobile use overtook desktop use when related to browsing the internet. With a generation of millennials constantly logged in, carrying the world in their pockets, and an array of cheap smartphones with even more affordable data bundles, it's no surprise that mobile use is constantly on the increase.
What's more is that based on a survey by We Are Social, Mobile usage has a penetration of 51% whilst Desktop usage has a penetration of 42% – which means by having a responsive website you have the potential to target more people.
If that's not enough for you, 78% of mobile searches for local business information result in a purchase – as seen on Comscore's study.
 2. Google's latest announcement
"Starting April 21, we will be expanding our use of mobile-friendliness as a ranking signal. This change will affect mobile searches in all languages worldwide and will have a significant impact in our search results. Consequently, users will find it easier to get relevant, high quality search results that are optimized for their devices." – Google Webmaster Central Blog
What this means is that Google will be favouring websites which are mobile friendly, that is, responsive on mobile devices. What this inadvertently means is that if your website isn't responsive, and doesn't have a mobile friendly version, your page will be 'penalized' because it will fall in rank. This is all part of Google's efforts to change the game so as to make it more appealing for the user. With user experience being one of Google's main priorities it's no wonder that sites which aren't mobile friendly are going to be negatively affected.
3. A positive user experience
We've all had to deal with the frustration of attempting to load a non responsive website on a mobile device. It's slow, images don't load properly, and most times you can't find what you want. When a site is designed to be responsive it's automatically faster, easier on the eyes, and is tailor made to provide the information that is most essential. All of this means that customers or followers will be more likely to use your website if searching for something from their mobile device as they know they'll get the results they need as efficiently as possible!
4. On the go
With a fast paced lifestyle mobile devices are the perfect tool. People no longer plan ahead and are highly impulsive, this means that they might be out for a walk and suddenly want to find the perfect place for ice cream. It's only a quick search away, and if your site isn't responsive you'll be missing out on good business!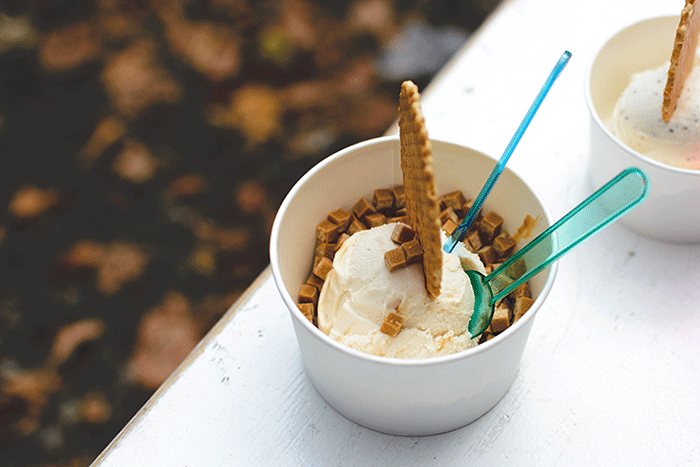 5. SEO
Working on a website's SEO can be time consuming, and at times very frustrating! Having a responsive site allows you to do all the work once because you've got one website with one URL. What's more is that your bounce rate will be improved. If before people entered your website from a mobile device and had a negative user experience due to the lack of a responsive website, leaving your site within seconds,  this would negatively affect your bounce rate – leading to a lower search ranking. However, once you get a responsive website people are more likely to linger on your website, checking different tabs and having a positive user experience. This would reflect in your page ranking  because at the end of the day – Google loves responsive websites!
6. Millennials
We've already  mentioned the tech obsessed millennials, however their relevance deserves a point of it's own. Millennials are continuously shaping the way technology is used, you could say they're trend setters! Young browsers don't necessarily browse on a desktop. Many are on the move and have to use easy to carry devices which don't take up too much space. That's why tablets and smart phones are favourites amongst the younger generation. Appeal to them through a responsive site and you'll begin to see results!
7. Emails!
Many people read their e-mails on their smartphones, as soon as they come in. So this means that if you're sending an e-mail campaign like a newsletter which includes links back to your website you'll want to be sure that users can quickly open the links and get the most out of your content. If your site isn't responsive users might save the newsletter for later, but they will probably completely forget about it.
8. A single URL is better than 2
Having a url for your website, and another url for a mobile website will create nothing but confusion, and will also impact your page ranking. Simplify the process and go responsive. Having a responsive website means that any changes applied to your website will instantly be seen on all devices, no fuss no bother!
9. ROI
E-commerce is on the increase, and many use their phones in order to shop for products. Whether they've seen an item in a store, are looking for a last minute gift, or simply want to see how much a product costs, if your website provides them with the easy user experience that comes with responsive websites then you're more likely to have a buyer.
10. It's cost-effective
These days having a  mobile friendly website is easy – you just have to put some thought into the process and find a website theme which offers a responsive design. While this might sound like a slight hassle, it will bring your website into the 21st Century, allowing it to be accessible to a variety of people across the globe. The effort that you put into creating a positive user experience for mobile users will certainly result in more loyal customers which in turn results in better business!
If you found this helpful why not check another post of ours on the effects of your website's design on your business!